Insurers have been warning customers about the dangers of 'click-to-dial' spoof ads for years
Consumer organisation Which? is calling on Google to take "more effective action" around "click-to-dial" adverts for claims management companies (CMCs) appearing in its search results after its investigation revealed these were rife.
"Click-to-dial" adverts have a clickable telephone number in the actual search result. Some of these adverts put customers through to a third party to handle their claim and then take a cut of the insurance pay out, while deceiving the customer into thinking they are really in contact with the genuine insurer.
This is called "spoofing" - the act of disguising a communication from an unknown source by presenting it as being from a known, trusted source. Spoofing can apply to emails, phone calls and websites, or be more technical, such as a computer spoofing an Internet Protocol (IP) address.
The UK consumer champion organisation found the cost of making these calls can escalate, with a 30-minute call costing £112.50 on Sky, £124.50 on Three and £127.50 on Vodafone.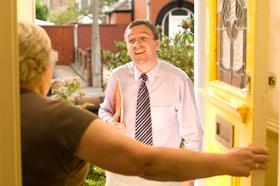 Its investigation also found that these types of adverts appeared in two out of five searches (43%) for customer service phone numbers on Google. Plus, CMCs and premium-rate call connecting services often competed for their adverts to appear above the genuine insurer's own website.
Adam French, Which? consumer rights expert, said: "Google needs to work proactively to prevent call connecting ads which violate its rules and misleading click-to-dial ads from appearing in the first place.
"It must also take greater action to ensure these ads are not misleading consumers by branding themselves as 'official' customer service numbers.
"These types of ads have been a problem for years and many of us are unaware that when we use a number we find in an ad online, we risk being left out of pocket or accidentally employing a third party."
Spoof adverts
Insurers have been warning customers about the dangers of click-to-dial adverts for CMCs for years, but they still commonly appear at the top of online search results.
However, Google said that it does not allow misleading adverts that deceive users on products, services or businesses and it removes adverts which violate its policies.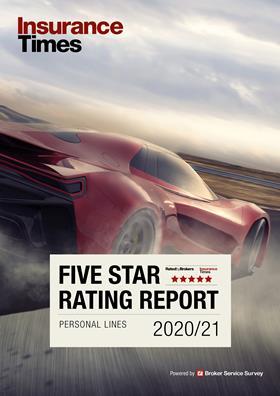 Admiral, which has been complaining to Google about CMC adverts appearing at the top of search results for years, published a guide in August 2018 on its website, warning customers about this risk.
The insurer told Which? that it has had cases where customers only found out they were dealing with a CMC by contacting Admiral directly for a claims update.
Other insurers - including LV= and Aviva - have put out similar warnings.
Insurers can request for the relevant advert to be removed, but they need a specific reason - for example, if CMCs have breached their trademark by using an insurer's name or logo. This reasoning means that many potentially misleading adverts remain visible online.
CMCs are not allowed to use the name or branding of insurers in adverts as this is misleading; Which? stressed that CMCs should not be able to use words such as "official".
For insurers to place their ads above CMCs in search results, they must bid increasingly high amounts of money.
The Insurance Fraud Bureau (IFB), the City of London's Insurance Fraud Department (IFED) and the Association of British Insurers (ABI) also warned customers earlier this year to "take caution" when looking up their insurer's details online after a collision.
Stephen Dalton, head of intelligence and investigations at the IFB, told Insurance Times: "These misleading click to call insurance ads trick vulnerable members of the public, many of whom are road traffic victims, into inadvertently signing up to third party claims management services and risk being left with heavy charges in the process.
"We're actively working with insurers and industry watchdogs to crackdown on the unscrupulous claims management companies and their associates behind these ads."
Dalton recommended that victims report any misleading activity to the IFB via its confidential cheatline.