The broker reveals plans to expand into 'new markets for insurance'
Commercial broking business The Clear Group has reported a £28m revenue for 2020, largely driven by acquisitions made last year – including Brokerbility Holdings and Light Indemnity Solutions.
This figure forms part of the broker's financial results for the year ending 31 October 2020, published today (2 August 2021).
Its 2020 revenue of £28m is an increase on the broker's 2019 revenue figure of £23.8m.
Furthermore, its earnings before interest, taxes, depreciation, and amortisation (EBITDA) for the 12 months to 31 October 2020 is recorded as £5.9m.
The Clear Group attributed this revenue and underlying profit uptick to acquisitions completed over the course of 2020.
This includes its purchase of Brokerbility Holdings in September 2020 – this added two insurance brokers, BHIB and Churchill Insurance Consultants, to the business as well as the Brokerbility network, Brokertech and Brokerbility Information Gateway, the group's software solutions provider and IT platform that distributes wholesale products across the Brokerbility network.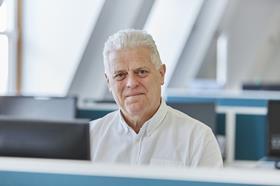 This marked Clear Group's largest deal to date.
The firm also bought rights of light broker Light Indemnity Solutions back in February 2020.
Clear Group said these deals "added significant expertise and capability to its UK offering".
Looking ahead, the broker said it "will continue to develop its strong expertise in areas such as property and construction, as well as expanding into new markets for insurance".
'Fantastic achievement'
In January this year, Clear Group appointed Mike Edgeley as chief executive to replace Howard Lickens, who has since moved into the role of executive chairman. Gary O'Donnell, meanwhile, became group M&A director to concentrate on acquisitions.
These changes aimed to help the business deliver on its next phase of development.
Speaking on Clear Group's results, Edgeley said: "Despite the impact of the Covid pandemic, these latest results are a fantastic achievement in what has been an unprecedented time for our clients.
"The results prove the resilience of our business model and the quality of our staff, where we place the service we provide our customers at the forefront of everything we do.
"This was even more important during the turbulent economic environment our clients were exposed to during the early stages of the Covid pandemic. The hard work and dedication of our staff ensured our clients remained well supported throughout."
Clear Group confirmed it did not undertake any staff redundancies during the Covid-19 pandemic, to ensure the business could support its clients' changing requirements.