To begin with, Clear Group will be upgrading its IT suite and purchasing carbon credits
Insurance broker Clear Group has committed to achieving net zero carbon emissions by 2030, by reducing its carbon footprint by 30% from a 2019 baseline.
Over the past 12 months, the team at Clear has been collecting and mulling over environmental impact data to ascertain its carbon footprint as a business.
It claims it is the first insurance broker to set a net zero commitment through the Science Based Targets Initiative (SBTI) – a coalition established in 2015, aiming to help companies set emission reduction targets in line with climate science.
The SBTI is a collaboration between not-for-profit charity CDP, the United Nations Global Compact, the World Resources Institute and the World Wide Fund for Nature (WWF).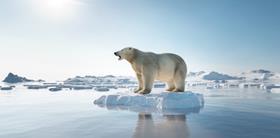 Dan Innes, director at Clear Group, said: "We have 10 years to achieve a 30% reduction in our emissions, which is ambitious but necessary.
"Our first initiatives are just the start of a long and challenging, but absolutely vital project and we have a great deal more to do in tackling the causes of climate change."
Net zero initiatives
Firstly, Clear will be upgrading its IT suite, which will allow it to reduce the number of IT facilities it requires. This will also help reduce power consumption across the business.
To make some positive impact straight away, however, Clear has purchased carbon credits.
These carbon credits, or offsets, help finance clean energy projects in emerging countries through environmental and social impact company Climatecare, which helps organisations take responsibility for climate impact by financing, developing and managing carbon reduction projects worldwide.
Another source of carbon emissions for Clear has been business travel. During the Covid-19 lockdowns this has reduced, but the broker is determined to make business journeys more sustainable in the future.
Therefore, staff are now keeping a more detailed record of their business mileage and flights, as this information will be key for the broker in reporting its carbon emissions accurately each year.