Using digital channels is 'the only way to differentiate in a highly commoditised market' says tech firm chief executive
Nearly three-quarters (73%) of UK consumers feel that the customer experience for insurance products has stood still for the last five years, according to research by global technology provider FintechOS.
Its survey of 1,000 UK consumers further revealed that 15% of overall respondents will switch insurers to obtain a better customer experience, compared to 41% who switch providers to achieve better financial terms.
In terms of what aspect of customer experience needs improving the most urgently within insurance, 42% of overall respondents identified not being rewarded for their loyalty – consumers typically stay with their insurer an average of four years.
A quarter (23%) were frustrated with the insurance sector's responsiveness – rising to 31% for respondents in generation Z.
A further 23% "expect personalised services" and would like "guidance and advice specific to them" from their insurer, added FintechOS.
Digital-first
Many insurance businesses are putting a heavy emphasis on providing digital-first experiences – the advent of these kinds of services have dramatically changed consumer expectations, according to generation Z (72%) and millennial (54%) respondents.
For example, FintechOS found that 44% of generation Z respondents, who are typically born between 1997 and 2015, expect to use their mobile phone to access all services, while 34% don't want to use any paper forms and 27% will not queue for a service.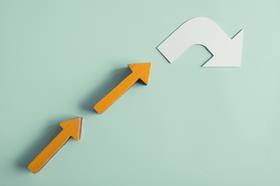 However, the opposite is true for generation Y respondents, aged between 40 and 55, and baby boomers – who are born between 1946 and 1964. These generations care more about getting the best priced service (46%) over a great customer experience (12%).
Just under a third (31%) of generation Z respondents feel that the insurance customer experience has improved in the last five years, compared to just 18% of baby boomers.
Cost-based choices
The majority (79%) of respondents think that their insurance customer experience has remained the same during the Covid-19 pandemic.
When respondents were asked if they agree with the statement: "The Covid-19 pandemic has changed how people want to access and use services and it's inevitable that it will take time for the customer experience to improve", 57% of generation Z consumers and 39% of baby boomers agreed.
However, 62% of respondents in generation Z also said that the pandemic has made them more likely to switch provider, compared to 70% of baby boomers who stated they would stick with their current provider.
Speaking on the findings, Teo Blidarus, co-founder and chief executive of FintechOS, said: "The fundamental challenge insurers face is that they operate in a highly commoditised market, where consumers face a sea of overwhelming choice, along with price comparison websites to help them navigate it.
"The reality is that customers are only basing their choice on cost, with our research validating what we all know to be true.
"The good news is that experience is the next biggest factor in deciding the choice of insurer.
"With customers only making contact with their insurers when they either need to make a claim - usually at a time of crisis - insurers need to use digital channels and customer insight to keep their customers positively engaged outside of times of crisis. This is the only way to differentiate in a highly commoditised market."