Premiums are set to drop by 6% this year due to changes in car usage and the whiplash reforms
While the UK motor insurance market reported its best underwriting profit in 2020, with a net combined ratio (NCR) of 90.3%, in 2021 and 2022 the sector is expected to make losses, according to professional services firm EY.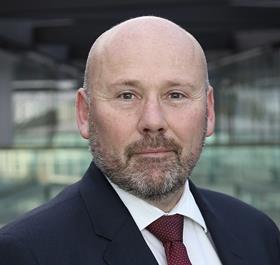 Its latest UK motor insurance results predicts that the sector's NCR for 2021 will be 103.7% due to underlying inflation. This will also cause a NCR of 112% for 2022.
Rodney Bonnard, UK insurance leader at EY, said: "There has been a great deal of disruption over the past year and the challenging market environment is set to continue, compounded by an increasingly soft market and a ramp up of regulatory requirements.
"In particular, while the drive by the FCA to deliver fair value to customers is welcome, it will require insurers to carry out significant work and bear the costs of implementing major changes in a tight time frame.
"As ever, making the necessary investments in innovation and digital transformation will prove crucial for firms to deal with the challenges head on, not least as they battle for competitive advantage."
Meanwhile, premium rate cuts in Q1 2021 as well as the FCA's pricing reforms will contribute to motor profitability being short-lived, despite changes to whiplash injury claims taking effect from May.
Car usage shift
The UK dipping in and out of national lockdowns has meant that car usage patterns have changed dramatically over the past year.
Although premiums remained relatively stable up until the end of 2020, they dropped by 7% in Q1 2021 – a fall of £32 per policy compared to Q4 2020 - due to insurers being better at predicting the effects of pandemic restrictions.
Tony Sault, UK general insurance market lead at EY, said: "While lower premiums are good news for consumers, the sector faces ongoing and significant underlying cost challenges - which were to a large extent masked by the lockdowns – and the rise in profitability in 2020 will likely be a blip.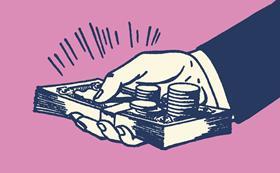 "Motor insurers continue to face the same repair inflation trends they have been struggling with for years and now will have to factor in the higher compliance costs related to the FCA's pricing rules as they rebalance the premiums offered to new and existing customers."
Overall, EY predicts that consumer premiums will remain low throughout 2021, with rates on average at 6% - this is lower than in 2020 and equates to £27 per policy.
Downward shift
The profitable NCR was principally driven by the Covid-19 lockdowns, which resulted in a 20% fall in vehicle usage and a 28% drop in the number of motor claims.
Sault said: "The drop in claims last year meant insurers were able to pass on savings to their customers through reduced premiums in Q1 2021."
Meanwhile, the final whiplash reforms - which form part of the Civil Liability Act 2018 - could also impact premiums this year.
Part one of the reforms, which came into effect on 31 May 2021, aims to decrease the legal costs attached to whiplash claims as well as reduce the overall level of compensation.
Sault added: "As commuting patterns change, perhaps for good, we expect the downward shift in car usage and claims to continue - albeit not to the level seen in lockdown.
"We also expect lower premium rates to continue for the rest of this year as insurers price in these behavioural changes as well as the new rules on whiplash claims and focus heavily on retaining customers ahead of the FCA pricing reforms."