Chief commercial officer questions 'whether the hard yards of the last few years are really worth it' if claimants fail to use the portal as Litigants in Person
Claims industry experts predict that between 90% and 95% of injured claimants using the incoming Official Injury Claim portal, due to launch on 31 May, will still be represented by law firms or claims management companies (CMCs), according to exclusive research from handl Group.
The Official Injury Claim (OIC) portal is being implemented this month as part of the Civil Liability Act. It is designed to enable claimants to process their own road traffic accident-related whiplash injury claims.
However, handl Group's research, which polled senior practitioners from 24 leading defendant and claimant firms in April, found that there is still an appetite to represent claimants with whiplash claims - despite the sharp reduction in damages and reforms to the payment of non-fault legal costs.
Chris Chatterton, chief commercial officer at handl Group, noted that there "is already a remarkable degree of consensus across all parts of the claims industry at the likely impact of the portal on injury claims".
He continued: "An enormous amount of effort has gone into the portal, but if only 5% to 10% of claimants use it as Litigants in Person (LiPs) - and then with some difficulty - there have to be questions about whether the hard yards of the last few years are really worth it."
Need for guidance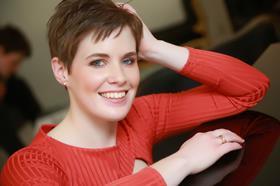 Meanwhile, the report's author, Adrian Gilbert, managing director at SX3 Claims Consultants - the firm that conducted the research on behalf of handl Group - said that in response to the changing landscape around whiplash claims, the claimant sector had started to evolve into two segments: large technology-driven players competing for volume claims and smaller firms intending to specialise in claims over £5,000.
Gilbert added that insurers are anticipating a significant increase in service demand from unrepresented claimants, despite the low volume. "Claimants will not understand what they need to do and will therefore need guidance on the new claims process," he said.
"There is also a concern that the [Motor Insurers' Bureau] contact centre may not be able to cope with the demand.
"Those callers then attempt to call the insurer instead, leading to increased costs from needing to upskill in-house handlers or negotiating new arrangements with suppliers."
Gilbert further identified direct hire, repair and rehabilitation services as opportunities for insurers, especially because "the incentive to control these costs goes up as they are at risk of increasing to cover the reduced income from legal fees".
Plus, claimants may view these extra services as enough to conclude their claim, added Gilbert, meaning they may choose not to bother with a general damages claim if their whiplash symptoms were very minor.
The research indicated that personal injury claim frequency will not change following the 31 May implementation deadline, however there may be a short-term fall in the first few months following the OIC portal's introduction.
Further findings
Other findings from the report include:
How to value whiplash claims with additional injuries.
Risk of certain claimant representative's models seeking to push general damages above £5,000, to take the claim out of the portal process.
Expected challenges around investigating and completing evidence required for liability dispute cases.
Rejecting claims becomes an onerous task in cases where the insurer is misidentified.
Concerns regarding whether the portal will be ready in time, easy to use and whether it will be able to align with firms' technology.
Concerns around the time and cost of resolving disputes.
A strong appetite for alternative dispute resolution (ADR), potentially via protocols.
Need for a stronger triage process at the early stages of a claim to avoid unsustainable disputes.
Expected growth of before the event legal expenses cover.
Fraud risks, for example representative firms encouraging clients to add injuries to their whiplash claim or weak ID checking within the portal itself.
Chatterton added: "More pointedly, the pandemic has opened the door to technology-enabled dispute resolution. The judiciary has signalled its support for ADR and it strikes me that injured people would prefer to have their case settled in days rather than weeks - or months if it goes to court.
"Technology is moving so fast that ADR could render the portal largely redundant in a matter of months. The future for claims is via technology and it is better that the development stays in the industry's hands.
"Through collaboration we can make ADR work for our customers without the need for government intervention, which – as these reforms illustrate - has proved to be a slow and cumbersome means of regulating the claims sector."