Gallagher group boss stresses Chilton is the 'real deal' who can deliver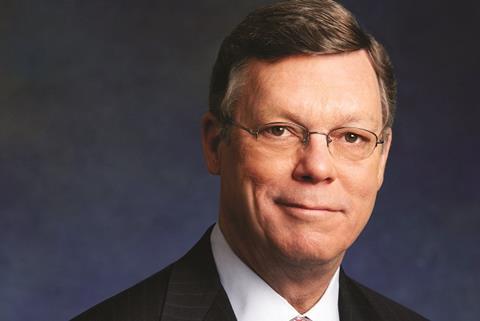 Pat Gallagher has brushed aside any lingering concerns about David Ross and the UK management team leaving for Towergate, stressing his business has 'not lost one dollar of revenue' as a result.
The Gallagher chief executive was quizzed by analysts about what impact the exits of the management team at Gallagher International would have on the business.
Former chief executive David Ross, finance head Mark Mugge, retail chief Janice Deakin, underwriting chairman Adrian Brown and risk chief Sarah Dalgarno have all jumped ship for Towergate.
"Really what we have in the UK is about 5,000 people there and we had five people depart and we have a really solid leadership team we are excited about," Pat Gallagher told analysts on a conference call.
"We have not lost one dollar of revenue, not one dollar. And I think with Chilly in the seat, the line of people looking to be hired by Gallagher has expanded substantially and we feel really good about that. So I think net net, in the end, we're going to be up nicely on revenue."
Stressing the credentials of new International boss Grahame Chilton, Pat Gallagher said he was the 'real deal'.
"The board is incredibly comfortable with Chilly. I've known Chilly for a long, long time and to be on the same team is really exciting. He is a solid, solid, senior executive who has great experience in running public companies. He's a brokers' broker which we like because we are a brokerage run by brokers," Pat Gallagher said.
Pat Gallagher said the UK was 'holding up nicely' on rating. He said the Chicago head-quartered global broking group was enjoying a good year as it strived purposefully towards its four big goals: organic growth, improving its margins, mergers and acquisitions, and finally, maintaining its unique culture.
Pat Gallagher accuses David Ross, Mark Mugge and Chris Keey of organising team lifts and ruining Gallagher's acquisitions' pipeline. The trio deny all the allegations. Ross and Mugge have launched a counter-claim for harassment. A trial is expected to start any time between July 10 and 17.