The Aon Global Risk Management Surveys reveals what risks businesses are most concerned about across the world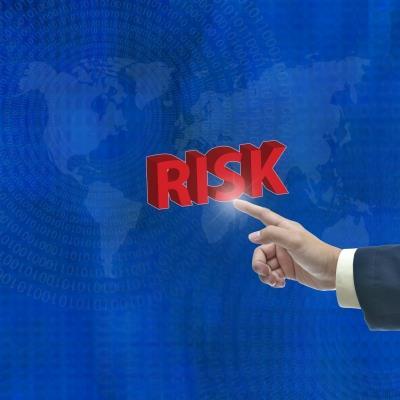 Damage to brand and reputation is the biggest risk facing global companies, according to the Aon Global Risk Management Survey.
The survey asked 1,418 chief executives, chief financial officers and risk managers what they were most concerned about in the day-to-day running of their companies.
Other risks placing in the top 10 for 2015 included an economic slowdown, business interruption and cyber risks (see below).
Top 10 global risks
1. Damage to reputation/brand
2. Economic slowdown/slow recovery
3. Regulatory/legislative changes
4. Increasing competition
5. Failure to attract or retain top talent
6. Failure to innovate/meet customer needs
7. Business interruption
8. Third party liability
9. Cyber risks
10. Property damage
Aon head of enterprise risk management Grant Foster said reputational damage was an increasing risk due to the connected nature of the world we live in, helping its rise from fourth in 2013 to top spot in the most recent survey.
"In our new connected age bad news troubles fast," he said. "Any brand damage will happen quickly and severely.
"Almost all roads lead to brand risk: supply chain interruptions, CSR, media events, bribery and corruption – these are all lots of triggers that drive brand [and reputational damage] as a top risk."
Rising risks
Three risks were new to the top 10 for the 2015 survey, with third-party liability in eighth place (2013: 13); cyber risks in ninth (2013: 18) and property damage in tenth (2013: 17) all climbing up the list of global concerns.
Aon Global Risk Consulting chief executive Rory Moloney said the rise of cyber risk was due to an increased understanding of the product and a lack of insurer capacity due to the complexity of the products.
"A lot of [the reason behind the rise of cyber risks in the survey] is about understanding the risk profile and the way it fits into the organisation," he said. "The cost of cyber impact was estimated to be £415bn and premium on cyber cover in 2014 was £2.5bn. It is an exposure having an economic hit but the market is trying to get its head around it.
"It is about understanding the bespoke nature of cyber. For one it might all be about third party risks, for another it might be about disruption – that's not generic for a market to deal with. We have seen low levels of capacity and a cautious response from the market."
"We don't see this one going away," he added. "We have a way to go before we can get an effective solution."
Join the debate in our new LinkedIn specialist discussion forums