UK insurer's shares gain 15% after Zurich confirms it is mulling offer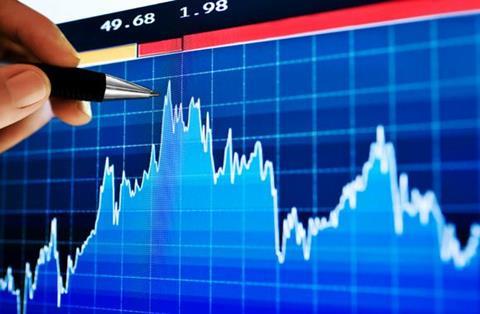 RSA's share price rose sharply after Zurich announced it was considering a bid for the company.
At 10:40 am, RSA shares in London were up 15% at 503 pence, giving the company a market value of £5.13bn.
In Switzerland, Zurich shares were down 1% at 293 Swiss francs, recovering from an earlier fall of 3%.
The Swiss insurance giant this morning announced that it was considering an offer for RSA, following press speculation that it was mulling a bid of £5.5 bn.
Zurich has the cash and borrowing power to bid up to £8bn (£5.1bn) for RSA, according to Barclays analysts.They said Zurich has $3bn in surplus cash and could take on debt of up to $5bn.
A cash offer for RSA from Zurich at 550 pence per share would be a "fair offer" according to Canaccord. The investment bank's analyst said, however, that while Zurich has access to sufficient excess capital "in the low single-digit billions", part of any offer could come in the form of Zurich shares, which could come under some pressure as a result of the bid.
Panmure analyst Barrie Cornes was quoted as saying other bidders for RSA might now emerge: "AXA or a number of other US and European insurers could be interested," Bloomberg reported.
Analysts were concerned, however, about the extent of RSA's pension liabilities that would transfer to Zurich's balance sheet.
Canaccord said Zurich shareholders are likely to be cautious about "the material long tail and pension liabilities that would be brought onto Zurich's balance sheet".
Barclays said RSA's pension deficit of about £500m should be manageable by Zurich, whose own scheme has a deficit of about $2bn: "So Zurich has significant experience of managing UK pension issues," the bank said.
Cannacord said RSA would give Zurich a leading position in the UK, add materially to its Latin American business, and give access to the Canadian market.
RBC Capital Markets pointed to RSA's strong market positions in the UK, Scandinavia and Canada.
Zurich has until 25 August to announce a bid or withdraw under Stock Exchange rules.