Two Gallagher big-hitters will join Towergate's executive team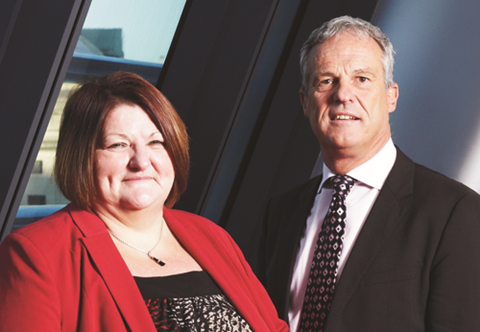 Janice Deakin and Adrian Brown are to leave Arthur J Gallagher to join rival broker Towergate.
The two were hotly tipped to be leaving Gallagher following the departure of Gallagher International chief executive David Ross, who is set to become Towergate's new chief executive.
Ross brought both Deakin and Brown to Gallagher. He tempted Deakin from Aviva, where she had been for 13 years, most recently as intermediary and partnerships director.
He hired Brown from RSA, where he had been for 25 years, most recently as chief executive of the UK and western Europe.
Deakin is currently chief executive of UK retail at Gallagher, having joined as UK commercial director in July 2013.
Brown is Gallagher's executive chairman of underwriting and distribution. He joined the broker in September 2014.
Both will join Towergate's executive team in as-yet unspecified roles.
Towergate interim chief executive Scott Egan said: "They will be great additions to the group and I know them both extremely well.
"Janice and Adrian have immense experience and skills as senior leaders in the UK insurance market and they will add considerably to Towergate's team of talented leaders.
"We will provide further detail on their roles and responsibilities closer to the time of joining."
Join the debate in our new LinkedIn specialist discussion forums