MGA's Rural unit aiming to be UK's second-biggest agricultural insurer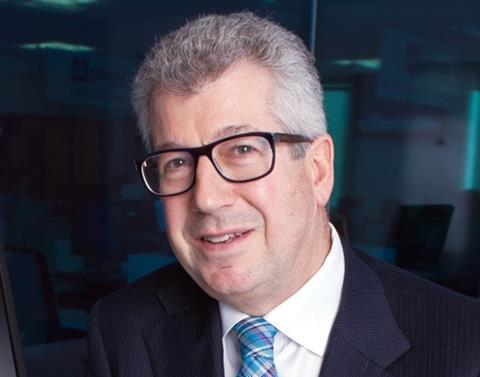 UK General is hoping for double-digit gross written premium growth from all three of its main UK operating units this financial year, according to chief executive Peter Hubbard.
The managing general agency group as a whole grew gross written premium (GWP) by 10.4% to £436m in the year to 31 March 2015 from £395m the previous financial year.
This was despite flat GWP in its commercial division, where it has been cutting back broker relationships.
The company also almost doubled its earnings before interest, tax, depreciation and amortisation to £9.3m (2013/2014: £4.8m).
While the GWP growth in 2014/2015 was lower than the 11% the company achieved the previous financial year, UK General chief executive Peter Hubbard said: "It is a fantastic result. The business as a whole has performed well in what is still a really tough market.
"To generate double digit growth again in the portfolio is really great and was originally our objective."
Going forward, Hubbard said he would like to see double-digit growth in each of UK General's the three divisions – schemes, Rural and commercial – in the current year and that Rural was aiming to be the second biggest agricultural insurance underwriter in the UK behind market leader NFU Mutual.
Schemes
UK General's GWP growth in the year to 31 March 2015 was mainly driven by its personal lines schemes business – the largest of the three business units.
Schemes GWP increased by 7% to £362m (2013/2014: £338m), which Hubbard attributed to making new hires in the schemes team, increasing the number of active schemes to 550 and boosting the number of scheme intermediaries to 140.
The schemes division also got a boost from UK General's Schemes Seat initiative, a Dragon's Den-style project where brokers pitch scheme ideas and the successful brokers get a share of a £100,000 investment fund from UK General. There are now four schemes from the initiative up and running, with more in the pipeline.
Hubbard said the company would like to get to 10% growth for schemes but acknowledged that achieving that would be difficult because of the size of the existing book and the amount of competition in the market.
Rural
Rural Insurance grew its GWP by 16% to £37m in 2014/2015 (2013/2014: £32m). Hubbard said this was down to revamping Rural's product line and being clearer with brokers about its appetite to write business.
On growth in the current financial year Hubbard said: "We would be disappointed in Rural if we didn't make 15%."
He also said that Rural was eventually aiming for the number two spot in the agricultural market behind NFU Mutual, which has a market share of between 60% and 65%. This would mean boosting Rural's market share to 9% from its current level of between 5% and 6%.
Hubbard said growth will come from broadening Rural's product offering, potentially by adding new capacity providers, moving into business that attracts a higher average premium and launching more online products through insurance software house Transactor. Rural launched cover for smallholders on Transactor in February.
Commercial
Commercial GWP was flat at £28m, which was caused by UK General cutting its number of commercial brokers it deals with to 450 from over 3,000. The company plans to further cut commercial broker relationships to around 250.
Hubbard said the drop in business from the broker exits was offset by writing more business through the remaining brokers, which led to the flat result. He added that the change had resulted in a 15 point improvement in the loss ratio.
He added that he would like the commercial division to grow by between 10% and 15% in the next financial year, but said that this would be "stretching" in the current highly-competitive market and that the company would not sacrifice profitability to grow.
He said: "We don't want to massively grow our premium to the detriment of the huge improvements in loss ratios that we have already made."