Analyst sees "high likelihood" of rival offers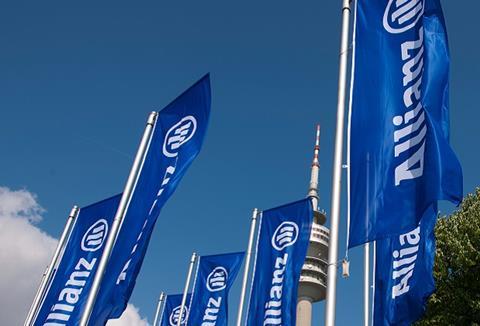 Zurich's announcement of a possible bid for RSA could flush other out other potential bidders, such as Allianz, AXA and AIG, according to analysts.
"There is a high likelihood that more bidders for RSA may emerge," said Berenberg analyst Sami Taipalus. "Large European and US groups, such as Allianz, AXA and AIG are the most likely to enter the race."
But he warned that any acquirer would have to demonstrate value from a deal, "given RSA's weak operational track record".
Panmure analyst Barrie Cornes agreed that other bidders for RSA might now emerge: "AXA, or a number of other US and European insurers, could be interested," Bloomberg reported Cornes saying.
Zurich announced early today that it was considering making an offer for RSA. The announcement followed a report in the Financial Times that it was mulling a bid of £5.5bn, or 550 pence per share.
"We think that the potential acquisition is a good fit for Zurich and obviously expect RSA shareholders to welcome the approach," said Taipalus.
He said that, because the bid is likely to be largely cash and debt-funded, it should be earnings accretive to Zurich, even if the offer is pitched at a premium to the level RSA's shares reached following this morning's rally.
At 1:30pm, RSA shares were up 14% at 500 pence.
Zurich could offer up to 575 pence per share for RSA for the deal to be neutral to future earnings, Taipalus said.
But he warned that the deal would not be materially accretive to Zurich's return on equity, so Zurich would need to find cost savings.
Taipalus sees pre-tax cost savings of $50m (£32m) by 2017, based on headquarters and investment costs alone. In addition there is potential overlap between Zurich and RSA in the UK, Latin America and Canada, which could create some potential for synergies.
Zurich has until 25 August to launch a bid or walk away. Both companies are due to report their first half results on 6 August, and are likely to take the opportunity to update the market.