Diversity-related suits could potentially be catastrophic' following FCA consultation, says broker
Despite research from insurer QBE published last month finding that more than a third of senior managers believe they have adequate directors' and officers' (D&O) cover, brokers have issued new warnings for this line of business around diversity and the growing pressure on firms around decision-making.
QBE's research, which polled 500 senior decision-makers in the UK, identified that 35% of firms think they have enough cover in place to protect them from being held liable for the decisions they make at work.
However, brokers operating in this market have flagged new D&O risks that are emerging, for example the focus on environmental, social and governance (ESG) considerations.
Steve Bear, executive director of financial and professional risks at Gallagher, told Insurance Times the cost of senior leadership making wrong decisions is rising.
"The theme of concern around making the wrong decisions is certainly a big issue for directors [that] has been exacerbated in the last two years," he explained.
"Covid itself isn't causing D&O claims, but the decisions that senior leaders have made and how they affect stakeholders - including employees, customers, lenders, tenants, landlords and shareholders - is generating claims.
"Miscommunication is a big problem. For example, announcing to the market that the impact of Covid on the business is low, when it isn't, or telling employees the workplace is safe and they should return, can lead to claims.
"As the pandemic continues with the new variant causing fresh concern, directors are yet again needing to make pivotal decisions about opening the business, attending events and the capacity they should allow - this is likely to cause claims over the longer term.
"With restrictions increasing and no planned furlough, this also may add to directors' woes."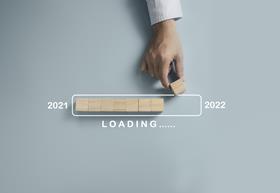 New year red flags
Looking ahead to 2022, Bear said: "The forthcoming audit reforms, which will see directors [being] held accountable for the accuracy of financial statements, rather than their auditors, are causing some concern.
"There has been some speculation that the original proposals will be watered down, however no final decision has been taken.
"The much-published supply chain issues are a further cause for concern, as businesses caught up with problems are unable to fulfil orders and agreements they have committed to. This could have a knock-on effect on claims, with affected customers claiming they were misled."
Leo Tootell, management liability and financial institutions broker at New Dawn Risk Group, added that ESG is poised to become the biggest liability for the D&O market, especially when it come to diversity.
"No emerging D&O risk has more potential for litigation than ESG risks, especially with respect to the social pillar," he explained. "The Black Lives Matter movement has focused attention on the diversity of company boards."
Although diversity has been earmarked as the next big D&O risk since early 2021, Tootell noted that diversity-related suits could be a bigger exposure for companies than originally thought, since it will now be an expected metric for boards to deliver on.
"In the UK, the FCA has launched a new consultation on proposals to boost disclosure of diversity on listed company boards and executive committees, which will - in effect - mandate disclosure and publication of the composition of company boards," he said.
"Moving into 2022, if diversity isn't placed at the top of the board agenda, alongside a commitment to consistency and transparency, then exposure to diversity-related suits could potentially be catastrophic."