The government is cracking down on unvaccinated workers, but how will this affect employers' liability insurance?
New government rules state that unvaccinated workers will have to declare their vaccine status to employers, potentially throwing a spanner in the works for employers' liability (EL) claims.
According to The Telegraph, the new rules that came into force on Tuesday (14 December 2021) are a result of the UK government's latest attempt to mitigate the spread of Covid-19 amid concerns around the latest variant, Omicron.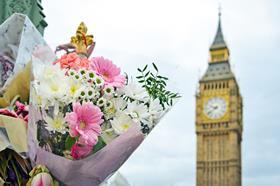 Moving forward, unvaccinated staff will not have the option of testing themselves daily to avoid self-isolation.
All those in close contact with Covid cases will be required to take a lateral flow test for seven days to avoid quarantine. Unvaccinated adults that have not had both jabs must self-isolate for 10 days if they are in close contact with someone with Covid.
According to a leaked memo from Google, which was reported by CNBC, the technology giant has already stated that it will "fire employees who refuse vaccination" - employees had until 3 December 2021 to send Google their proof of vaccination or apply for an exemption, reported the media site.
Martin Lilley, Broadway Insurance Brokers' corporate clients director, told Insurance Times: "Employers need to comply with industry-specific advice produced by [the] government and continue to undertake relevant risk assessments and all the appropriate steps necessary to keep staff safe by reducing the possibility for transmission of the virus as much as possible.
"In demonstrating that they have taken that duty of care to employees seriously, they will be in a robust position when it comes to defending any potential allegations from staff that negligence on the part of their bosses had led to them contracting Covid."
Basics of workplace liability
A spokesperson for Google said: "As we've stated before, our vaccination requirements are one of the most important ways we can keep our workforce safe and keep our services running.
"We're committed to doing everything possible to help our employees who can get vaccinated do so, and firmly stand behind our vaccination policy."
Lilley explained that although the constant shifts in government guidance to meet the evolving threat of Covid-19 were challenging for businesses, organisations which followed the best liability procedures would be able to cope with this risk.
He said: "Within the space of less than two years, the business community has been forced to confront multiple economic and operational issues which might not previously have been thought likely.
"Despite the need to address that range of very different and very severe scenarios, however, the basics of workplace liability remain perfectly valid.
"What I think the pandemic has underlined is that clear, honest and effective communication between employees and those who employ them is essential - not just to protect health in the workplace, but [it] is, in fact, integral to a constructive and productive business environment."
A spokesperson for the ABI added: "The ABI is not aware of any cases where the vaccine status of an individual would have any bearing on the cover provided by EL policies."
Insurance Times has contacted Google for further comment.