Claims payouts from the coronavirus pandemic have led to a significant decline in profit for the insurer
"Heightened claims activity" last year because of Covid-19 pushed Beazley deep into the red.
The insurer posted a "disappointing" pre-tax loss of $50.4m last year compared to a profit of $267m in 2019, it said in its annual report released today.
Beazley's combined ratio deteriorated to 109% (from 100% the year before).
"The global pandemic impacted a number of lines of business, most notably our contingency book where we quickly settled claims arising from cancelled or postponed events," a statement from chairman David Roberts said.
He added that in total, Beazley's booked first-party losses from Covid amounted to $340m so far, with further losses expected this year.
There were some positives though. Written gross premiums rose by 19% to $3,563.8m, fuelled by rate rises across most of the insurer's divisions.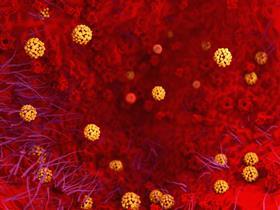 Investment income also increased, Beazley said.
Roberts added that the pandemic had "tested the insurance industry and our role in protecting society against risk and unforeseen events".
"It has also demonstrated the need for collaboration across the industry and government to deliver solutions that protect populations from the biggest threats of our time, from pandemics to natural catastrophe, and from climate change to cyber-attack and terrorism."
Chief executive Andrew Horton commented: "I am very positive about the year ahead. We have the capital strength to support our growth plans and look forward to a continued favourable rate environment and expansion of our specialist products globally."
Mid-last year, Beazley announced it was taking measures to mitigate the impact of a pandemic-related recession, as well as the uptick in claims.
It said it was doing this by re-focusing its efforts into lines of business less likely to be affected by a recession.