Insurance Times looks at what brokers need to survive in the current market climate and whether they should be looking to specialise
Small generalists are on "thin ice" as they face the inevitability of consolidation with larger brokers.
This was the message that Gallagher's chief executive Patrick Gallagher put forward in a recent interview with the Financial Times earlier this week.
He said that the key to survival is to become specialist and warned of the inevitability of consolidation with larger brokerages, but what do brokers think?
Service and care
Simon Mabb, managing director at Romero Insurance Brokers said that as an independent broker having a specialism may be important but "it's not just becoming a product specialist that will keep independent brokers going".
"The real opportunity is to become a specialist in client service and care," Mabb said. "Treating each customer as an individual and offering them a one-on-one relationship that delivers the best for them. Wider B2B market trends and customer feedback show us that personal service is integral in the decision-making process.
"So, by standing fast in treating customers exceptionally first and foremost, and embodying this philosophy from the top down, independents can not only survive, but thrive in a challenging marketplace."
Clear proposition
Adrian Saunders, commercial director for UK general insurance at Ecclesiastical told Insurance Times although specialising is important: "To have a sustainable position in the market, small brokers have to have a clear proposition about what they are and what they stand for."
He said that using the term "specialist" tends to suggest that they are going to cater to a niche in the market or certain customer group.
But he added that brokers' propositions may vary, and there may be a number of factors that make them stand out in a market.
"Having continuity of relationships, local knowledge and local service are all really important factors and lots of smaller brokers in different ways enjoy very strong insurer – market relationships which they will work with to the benefit of their clients," he said.
"There is a lot of interest in the broker model from an acquisition perspective, whether that's from businesses in the market consolidating or private equity firms coming in or as we have seen this week with a US broker coming into the UK market. The UK broker market is very much alive and healthy. Consolidation is one thing but out of [this] it has bred some new models and given people the opportunity to take their direction into their own hands," he explained.
However, he warned that classifying brokers as "generalists" was doing many disservice.
Greater market share
Dimaggio Rigby client executive at Elmore Brokers added: "Small specialist brokers possessing a deep product understanding while being laser focused on continually innovating their chosen business line are not only acquiring greater market share but also demonstrating [the] ability to deliver better performing insurance products.
"Insurance buyers are deploying ever more sophisticated techniques to the procurement process, one of the key drivers of this being the subject matter experience of the broker. Wholesalers, especially within new and emerging lines of business such as: cyber, technology and transaction insurance are increasingly going the extra mile with coverage analysis, policy performance and product development."
Consolidation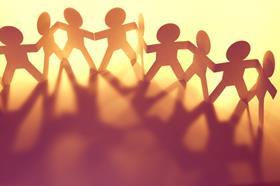 But Jon Walker, executive managing director of commercial intermediary at AXA Insurance, explained to Insurance Times that consolidation will certainly continue in the broker space as the trends that underpin recent M&A activity show no sign of slowing down.
He explained: "In my opinion, good brokers with a proven track record will always be subject to interest from consolidators, whether they are generalist or specialist. The main difference is likely a higher multiple in the specialist space, given typically bigger margins and access to niche markets, services and products where there is limited competition."
Like Mabb he said the key for any broker is to "add value" to its customers and partners through providing consistently great service, expertise and advice.
"There are plenty of examples of independent brokers doing this and there is room in the market for different types and sizes of brokers and I believe diversity of choice will remain important to customers," Walker added.
Subscribers read more
From police constable to premium finance executive - Close Brother's Sharon Bishop