Industry experts discuss the current state of capacity in the MGA space and how it can be secured amid tough economic conditions
Speaking at the Biba conference in May 2023, Tapoly chief executive Janthana Kaenprakhamroy said that managing general agents (MGA) had become "key players" in the insurance industry.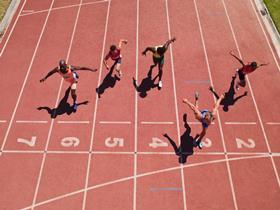 This is no surprise, with the MGA market having become an increasingly important subsection of the UK general insurance (UKGI) landscape, fuelled by new entrants and new products.
According to Insurance Times' Five Star Rating Report: MGA market 2022/23 – published in December 2022, around 94% of broker respondents said they now viewed MGAs as a viable alternative to traditional insurers.
Nearly a third of the report's 1,300 UKGI broker respondents also noted that they had increased the volume of risks they placed with MGAs over the prior 12 months, while only 6% had opted to decrease the amount of risk they placed with MGAs.
While MGAs and the functions they perform in the market have become more vital – especially to brokers – capacity has been a key talking point in recent years.
Essentially, capacity is capital provided to an MGA by its insurer partners and determines the amount of risk an MGA can underwrite on behalf of these insurers – without it, an MGA would not be able to function.
In 2021, Insurance Times's Five Star Rating Report: MGA Market 2020/21, highlighted that a third (33%) of the 1,276 surveyed brokers were very concerned about the prospect of removal of capacity from a MGA.
And later in November 2022, chief executive of Ardonagh-owned MGA Geo Underwriting Jamie Swindle said that "traditional capacity" for MGAs "is being more selective", meaning that insurers were "choosing to focus on fewer, larger relationships".
So, what is the current state of play around capacity for MGAs in 2023?
According to Mike Keating, chief executive of the Managing General Agents' Association (MGAA), MGAs were not suffering from capacity issues – so long as they delivered a return to their capacity providers and fostered a productive partnership.
Speaking to Insurance Times at the Biba conference, he said MGAs sat "quite comfortably" alongside insurers, having become a "mainstream part of the overall insurance community".
When asked if MGAs were facing capacity issues, Keating added: "I'm very vocal around [this], I don't see a capacity problem or a crunch, provided MGAs are doing all the things they should be doing on behalf of the insurers."
Bar raised?
The latest chatter around capacity concerns for MGAs is very much tied to the multiple economic pressures hitting the UK, including geopolitical uncertainty and heavy natural catastrophe losses.
Among these pressures is inflation – which has caused central banks to raise interest rates – that has been exacerbated by the conflict in Ukraine and the knock-on effect on energy markets.
Back when inflation started to bite in 2022, the MGA sector as well as the insurance industry started to suffer, creating the need for capacity providers to get a grip on their exposures and reserving strategies.
So, where does this leave the capacity picture in 2023 from an MGA point of view?
According to a couple of MGAs, capacity is very much out there and available, although the requirements to secure it have become more more involved.
Ian Lloyd, chief executive of commercial and private client MGA Iprism, said that while insurers did want to partner with MGAs, they have become "more mindful".
He said: "There is still a healthy appetite from insurers to put capacity into MGAs – there is capacity in the market. But, there's more to getting capacity than there has been in the past, [with] insurers being mindful of the housekeeping and hygiene of an MGA.
"[Checking] governance, compliance and data security is in place, [as well as] all the policies and procedures – the insurers are really hot on that. So, an MGA really needs to demonstrate that they have all that in order before they can have the conversation about capacity."
According to MGA services platform OneAdvent managing director Tim Quayle, the bar "has been raised" for MGAs over the last couple of years.
"Capacity providers are expecting more of MGA businesses in terms of infrastructure, systems and controls," he said.
"The bar has risen, but there is definitely capacity out there for MGAs."
Coming crunch?
When asked about the chances of a capacity crunch this year, Quayle added that "people are starting to talk about" the possibility.
He felt if such a capacity crunch did occur, smaller MGAs would struggle to maintain capacity relationships as "they just don't have the buying power".
"The bar for the minimum size and scale of an MGA will increase and that will ultimately see a lot of the smaller MGAs being hoovered up into bigger MGAs," he said.
However, Quayle said he felt there would not be a capacity crunch that would impact MGAs.
"The insurance world is quite cyclical and there are certain classes of business that go through these cycles," he said.
"We see things tighten up for a couple of years as we go between soft and hard markets.
"So, there's that natural cyclical state, but certainly we haven't seen anything that suggests to us that there is a big capacity crunch that's going to start really impacting MGAs."
Lloyd added the impact of a crunch would be dependent on class – for example, a business operating in one field may struggle to acquire the capacity they need, while one in another may be performing well enough to secure capacity.
John Dawe, strategic partnerships director at insurer and capacity provider RSA Insurance, suggested that there was a correlation between the MGAs operating in challenged classes of business and their ability to obtain capacity.
"This is marked where issues such as inflationary factors or the impact of the economic environment are challenging margins," he explained.
Lloyd added: "I'm not observing a capacity crunch, but there are certainly additional challenges in terms of securing and retaining capacity as an MGA, because all the boxes need to be ticked."
Good track record
So, what can MGAs do to ensure they are best placed to secure the capacity they need to function?
According to Dawe, an MGA with a "track record of profitable success, supported by a robust portfolio management approach to demonstrate a response to current and future challenges should always be able to attract capacity".
Andy Colbran, chief executive of MGA incubator NuVenture, claimed that while it had "undoubtedly become more difficult for MGAs to find capacity", differentiation was key to getting backed.
He explained: "If they are differentiated, [MGAs] get further up the pile in terms of capacity. That [differentiation] could be technology, it could be data – there's a number of different ways you can differentiate that proposition. But, they really need to do that in order to get the attention of capacity providers."
Adrian Saunders, commercial director at specialist insurer Ecclesiastical, said that understanding the importance of data was crucial for MGAs to secure capacity.
He explained: "It does all go back to that ability to access and provide their capacity provider with data and that's probably what I would say has improved in the space.
"MGAs are a grown-up part of our distribution landscape and have matured over time. What underpins that is that use of and understanding the importance of data, because, ultimately, that's what helps them secure new capacity, but [also] look after and maintain the capacity that they've got."
Bright future?
With their ability to access harder to reach areas of the market, MGAs are very much on the rise as the insurance sector increasingly recognises the benefits these businesses can bring.
While capacity is key to their success, Dawe said MGAs with the right traits most "definitely have a bright future".
He noted: "Those MGAs that are founded based on a sound business model and who target customers who are not well served by the traditional players will be more resilient. But, this all must be underpinned by great people with the right technical skills and strong data capability who know how to win in their chosen market."
Colbran added that while "there will always be challenges on capacity", the MGA space was "exciting to be in".
He added: "If [MGAs] are differentiated and disciplined, then I do not see that there is going to be any meaningful downturn in the number of MGAs looking to launch."
Meanwhile, Quayle said that MGAs have a "really important place" and that raising the bar may not be a bad thing.
"If anything, raising the bar will continue to ensure that the MGA space is a really important part of business, especially here in London," he added.