GRP's recent purchase by American broker Brown and Brown will open the door for fresh M&A targets that the broker has not 'historically been able to make the maths work on in the past'
Intermediary organisation Global Risk Partners (GRP) recently reached a big milestone when it acquired the general insurance portfolio of Ipswich-based firm Woodward Markwell Insurance Brokers on 26 July 2022.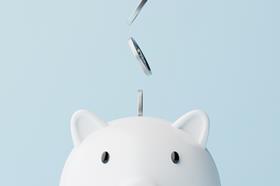 This purchase represented the firm's 100th acquisition since it was founded in 2013, evidencing both an impressive deal volume and the efficacy of GRP's M&A strategy.
However, GRP's group chief executive Mike Bruce tells Insurance Times that while purchasing 100 businesses was indeed cause for celebration, "it was never something we set out to do".
He explains: "We haven't ever set out that we must do X amount of deals or buy X amount of businesses each year – our mantra has been finding good quality businesses with a good cultural fit that we think can actually add some value to GRP."
GRP remains highly selective about the deals it completes, adds Bruce. With this in mind, how does the business keep up such a high rate of acquisitions?
"Like everything at GRP, we've historically tried to bring some level of industrial strength to our M&A," Bruce says.
"We built out our M&A team and platform very early and acquired a number of hubs around the country ahead of many of our peers – that opened up a whole host of deals, buying smaller spokes to fold into our own hubs.
"The other way of doing it is buying lots of stuff and then working out how to run it after, but we have a slightly different approach – we've always looked to recruit ahead of demand."
New backing
GRP's growth has been impressive and can largely be attributed to effective planning, as well as prior private equity backing from Searchlight Capital Partners and Penta Capital.
The strength of GRP's proposition and approach recently received a significant vote of confidence when Florida-based independent broker Brown and Brown agreed to buy GRP in March 2022.
The American broker – the sixth largest in the world – said at the time that it intended to provide longer-term capital to fuel GRP's culture driven acquisition pipeline.
There is a neat consistency between the way that GRP acquires businesses and the way in which Brown and Brown acquired GRP.
In both cases, the buyer intends to identify businesses with a strong growth potential. Once this type of business has been bought, the broker in question employs a hands-off approach to management, while providing the supporting advantages of scaled up resources and technological capabilities.
Bruce says: "We were in a great position before, but we're in a better position now.
"Brown and Brown will entrust us to get on with stuff as [it] bought into our strategy and [is] fully committed to supporting us on that. I'm really keen that we tap into [its] resources and knowledge.
"Being part of a much larger organisation with a longer-term view of investing in our future will be a huge advantage for us – Brown and Brown [has] a focus on identifying, developing and retaining talent and if we can pick up a small part of that in the UK market, that will put us in a very good position."
Brown and Brown's backing will also provide GRP with acquisition opportunities in places that were not necessarily open to it before.
Bruce explains that some businesses had been hesitant to sell to GRP when it was a private equity-backed proposition because of concerns around this funding model.
"I would hope that some of those businesses that weren't interested in talking to us when we were a private equity-backed entity may want to talk to us again in the future," he says.
Bruce predicts that this is not the only impact of the Brown and Brown acquisition, however.
He continues: "I can see us looking at some deals that maybe didn't fit in with the private equity view on different levels of investment – there are certain businesses that are more likely to fit into our longer-term model.
"Whether that be MGAs or businesses [that] can demonstrate good, strong organic growth – we can now take a longer view on the available terms.
"We'll definitely be continuing with M&A and are cracking ahead with our model. In the coming months and years, you'll see that we may be looking at some other types of business that we haven't historically been able to make the maths work on in the past."
Full steam ahead
Since it announced its 100th acquisition, Bruce says that GRP has completed another acquisition, exchanged contracts on a further deal and has a further nine M&A transactions in the due diligence pipeline.
The firm has, therefore, not paused for breath upon reaching its 100 acquisitions milestone - instead, the business intends to push on with its M&A strategy, additionally seeking to become a custodian for those looking to sell their businesses.
"From our perspective, we want to make sure we're having the appropriate quality of conversations at any one point in time," says Bruce. "That is our key measure - are we talking to enough good quality businesses?"
M&A is just one part of GRP's strategy, however.
Bruce emphasises that one of GRP's major advantages is being able to slot its acquisitions into its business model seamlessly because it has invested in its hub model – meaning that regional hub businesses are properly staffed, managed and prepared to absorb new teams and support them to carry on doing the work that attracted GRP to them in the first place.
"That's always been part of our playbook," says Bruce. "We build teams out ahead of time so that when we buy a business, it's immediately in the hands of someone who is experienced and knows what they're doing, which really reinforces how we've been so successful with M&A.
"Does an entrepreneur want to be sitting in front of the television on a Friday doing client money calculations or worrying about HR? What we do is take the important issues on to allow entrepreneurs to focus on growing their businesses and looking after customers."
This planning allows GRP to extract the most value from the deals it completes.
Bruce adds: "If you haven't got this machine in place, you can't drive the M&A benefits. If you're just buying lots of businesses by sticking a flag in the map and overpaying, then I'd be cautious with how to progress that model."