Wiser Academy director of learning and organisational development Crescens George on why having qualified staff is becoming more and more important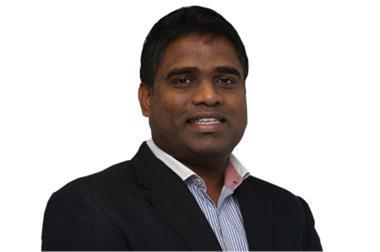 Some of you reading this will not hold professional qualifications, in fact over one-third of you won't. Of this
one-third, a small percentage will be in senior roles.
Presently, maintaining this current status quo towards professional qualifications is acceptable in our industry. But will that be enough in the years to follow when it comes to planning a career and progression in the insurance sector?
I believe not. The next generation of workforce are set to achieve more and higher accolades than the previous. I have witnessed this contrast when interviewing. Candidates under 30 nearly always ask how the company will support them with training and development and express a desire to hold professional qualifications.
Experience vs training
It is true that long experience has held its own weight when it comes to progression, which must not be dismissed; however backing up your experience with qualifications will gain more importance in the years to come.
Professional qualifications don't just confirm expertise and understanding, they add a new dimension, creating a professional totality in that individual.
I recently spoke about professional qualifications at a conference. After my speech I was challenged by an experienced insurance broker.
He jovially asked: "If you were to require an operation and had the choice of a surgeon with 25 years' experience and a newly qualified surgeon, who would you choose?" Of course, I had to reply: "The surgeon with 25 years' experience."
"However," I continued. "If the surgeon turned to me and said I have been practising for 25 years but had never undergone any formal training, I would choose the newly qualified surgeon." Our conversation continued and I am pleased to see some of his staff booked onto training at the Wiser Academy this summer.
Professional qualifications bring a credibility that experience alone cannot.
Professional qualifications don't just quantify knowledge; they encourage individuals to break away from the norm of simply following rigid processes and encourage professional thinking, behaviour and pride.
The newly acquired knowledge from professional studies stimulates critical thinking leading to creativity and innovation in their work, bringing positive change to the organisation and the industry.
Unquantified expertise has been accepted and welcomed into organisations and will continue to be. But the landscape is changing. Employees, employers and customers are recognising the importance of professional qualifications and their place in the sector.
Resistance to professional study does not just lie with the individual, but the companies that they work for.
Cost and time away from work are the two main excuses for not investing in qualifications and training. At some levels these excuses are understandable, in particular in the case of small, independent businesses.
Whatever is holding you or your staff back from obtaining professional qualifications, now is the time to find a solution.
Skills shortage is a buzz word that echoes within our industry and traditionally the blame for skills shortages and gaps were placed with education providers, citing schools and colleges for churning out young people with inadequate skills for the workplace.
While this may be true, where the responsibility lies to solve this issue is largely irrelevant.
The key to managing skills shortages is to commit to being part of the solution.
The answer isn't simple, nor is it highly complicated. Employers can design development pathways to ensure they meet the current demands, increase their competitiveness and decrease vulnerability to future skills shortages. This can be achieved by mobilising a forward thinking and innovative talent strategy.
Investing in individuals
Employers recognise there aren't many people available with the skills they need; likewise individuals are aware that they do not have the skills that employers want. Therefore the need for good talent development programme appeals on both sides, making recruitment a more positive experience for all; accepting the unfinished articles and investing in them.
Mitigating talent shortage situations by laying foundations for talent to grow and keeping the talent strategy is simple.
1. Create provision to train employees on all the 'skills that have arrived'.
2. Embed a culture of continuous development and cater for evolving skills.
3. Anticipate emerging trends and have a talent pipeline put in place for emerging skills.
Technological advances are raising the standards of our industry; let's also ensure that we raise standards of our people to compliment all other progresses we make.