Category sponsor Home & Legacy explains what it takes to be a contender for the 'Excellence in High Net Worth Broking' award at the Insurance Times Awards 2017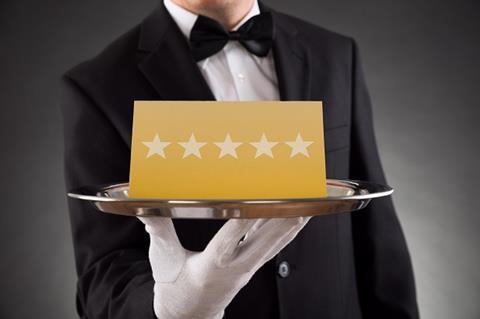 For the fourth year Home & Legacy and Insurance Times are championing the high net worth insurance specialism at the Insurance Times Awards. The entry period is open right now for brokers to show why they deserve to be recognised for 'Excellence in High Net Worth Broking 2017'.
But what constitutes as excellence in broking high net worth insurance? And how does a broker go the extra mile for their high net worth clients?
At Home & Legacy, we work with so many partners who demonstrate exceptional high net worth broking ability – from their technical knowledge about the underwriting solutions available, to their in-depth understanding about the lifestyles and requirements of their clients and the strong relationships they've built.
We urge our broker partners to enter the Insurance Times Awards to celebrate the work they do while raising the profile of high net worth insurance as an area of specialist expertise.
Demonstrating your company's excellence in high net worth broking could be all about the work you've done in one or more of the following areas:
Service – You know what exceptional service means to your high net worth clients. But how do you bring it to life for them? Whether it's about providing personal contacts for your clients who are easy to contact in a variety of ways, or implementing systems and processes in your operations that help you to answer their questions swiftly – the judges want to know, what does excellent service mean at your brokerage?
Cover – Expert knowledge and understanding of your clients' lifestyles helps you to identify the cover they require. Experience of finding solutions for valuable or unusual items and homes helps you learn which insurers on the market have the relevant underwriting appetite for certain risks. Show the judges that the level of high net worth insurance knowledge at your brokerage is nothing short of excellent.
Claims – How do you help your clients to experience smooth and hassle-free claims? How do you support your clients when dealing with difficult or unusual situations? Tell the judges how you ensure high levels of customer satisfaction when it matters most.
Celebrate your excellence!
The 'Excellence in High Net Worth Broking' category is still open for entries until Friday 4th August. There is still time to tell the judges the high net worth story from your brokerage.
Start your entry: https://www.eiseverywhere.com/eSites/itawards2017/Homepage