Kat Halbert, head of digital operations at Aviva, discusses how the insurer takes broker feedback onboard and uses it to improve digitally traded business
It's a challenging market right now. With the rising cost of living, ongoing supply chain issues and economic uncertainty, broker service and support are more important than ever.
This is why it was great to see so many brokers in-person at this year's Biba Conference in Manchester. These industry-wide events are not only a brilliant opportunity to catch up, but they're also a valuable barometer to help understand how we're doing and where we need to improve.
To hear so much positive feedback on our digital proposition and service was really humbling.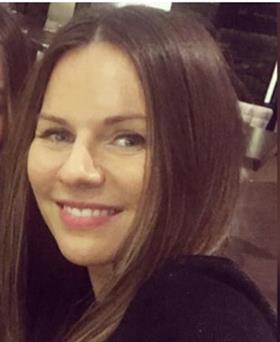 Brokers told us first-hand that they feel they are getting the support they need and that our underwriters are accessible and committed to finding solutions - this tells us we've been investing in the right areas.
Impact of investment
Investment in digital trading has been a key focus recently. We've taken onboard broker feedback and analysed market trends to anticipate demand, to help give brokers the best service possible.
By filling roles in 2021 to support the expected increase in digital demand, bringing in more underwriters and increasing their authority, our goal was to give brokers confidence to place more of their business online.
To enable this, we made some significant changes to our operations. Not only do we have specific teams for our Fast Trade extranet and eTrading, but we've also introduced a dedicated group of experienced underwriters to handle commercial combined referrals.
The impact of this investment is starting to play through.
Underwriting decision-making is quicker, wait times for live chat have reduced and our speed to respond to referrals has improved.
Looking ahead to 2023
While it's great to be recognised as number one when it comes to eTrading via extranets and platforms in Insurance Times' Five Star Rating Report: ETrading 2022, as well as topping the charts in GlobalData's Broker Distribution Insight report this year, we're still working hard to ensure that we not only maintain these levels of service but improve them even further.
This means already looking ahead to what's coming next.
Our recruitment for 2023 is already underway. We're in the process of securing the underwriting resource we need and ensuring training is completed, so that we will be ready to go ahead of the key trading months next year.
Working together
I'm proud of where our service levels are at the moment. Across Fast Trade and eTrade, we're set up to meet increased demand and are actively encouraging brokers to place more complex business online with us.
The efficiencies of digital trading are clear - our role is to make sure our product capability and underwriting support is there to allow brokers to use it.
While brokers are telling us our service in digital is strong right now, we know there's still work to be done within our regional business. We're continuing to invest and bolster our teams to get our service levels back to where you'd expect from Aviva.