Trend-led brands will help establish the 'winning insurance brokers for the next decade'
Insurance2025: Considering the digitalisation of the insurance industry and the future of business, brokers that learn how to "marry customer intimacy and the advice-led approach" in addition to showcasing modernity and vibrancy will be key moving forward, said Andy Fairchild, chief executive of Applied Systems Europe.
Fairchild was speaking as part of Insurance Times's three-day virtual conference, Insurance2025, held on 20, 21 and 22 April 2021.
He told Insurance Times editor Katie Scott that while digital transformation has been a prominent operational buzzword during the pandemic, brokers will need to look towards their software house providers to enable them to work remotely and give long-term flexibility.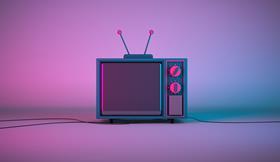 Fairchild continued: "I think that's all about how do I marry the customer intimacy and the advice-led approach that I've held so dear but add something that is modern and vibrant and puts power into customers' hands so when they want to self-service, they can do just that.
"For end customers, that transformation was already well advanced – Amazon, Uber, you can call out all the leaders in their industry who have just redefined the technological end customer experience for their industries."
Digital transformation
Fairchild stated that Amazon-inspired digital transformation is happening in insurance broking, but at a slower pace.
"I would suggest we haven't had a real breakthrough tech business take significant market share or significant hold yet," he explained.
Therefore, existing brands within the industry need to think about "how they can themselves digitally transform and make sure their end customers are getting the experience they would expect from other industries and other organisations".
As for brokers' next steps here, Fairchild believes the first move should be getting all data and remote access into the cloud. As the industry continues to progress digitally, the functionality of end customer self-service portals, document delivery and claims reporting will continue to increase.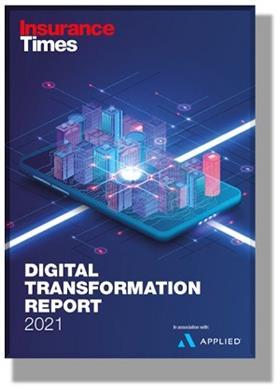 He added: "Those successful businesses in the near term will be the ones who marry up digital transformation with that personal customer intimacy.
"If you can get those two right, build a brand on the back of those two trends, then I think that's where the winning insurance brokers for the next decade or so will come from."
Winning relationships
Fairchild said the industry had seen a "redefinition" of what is meant by "face-to-face" communications as during the Covid-19 pandemic, brokers have formed intimate relationships with end customers without meeting in person.
He explained: "We in insurance broking, and insurance in general, need to embrace and make sure that technology is practically supporting those changes in business processes and that kind of customer intimacy.
"Customers expect that one-to-one relationship, that face-to-face relationship. They also expect you to collect the data, carefully use the data skilfully and make sure they are not having to tell us things over and over again.
"The one thing you get with Uber, as we have all experienced over the years – you know where they're up to, when they are coming to pick you up, when they're delivering your food – you can track progress by the second and it's that kind of end customer experience that is now expected.
"So where am I? Where am I with my claim reporting, where am I with the changes I've made to the coverage? Keep me updated frequently and in a customer intimate way."
Fairchild said there won't be a "one size that fits everybody in terms of an approach" and that the use of data is "really important" – how it is shared between brokers and insurers as well as enhancing data from third party data sources.
He added: "The winners will be those ones who stay close to customers, close to the innovation and entrepreneurship that goes with changes to business as we come out of the pandemic."

Insurance2025: Insurance Industry Keynotes, 2021
1

2

3

4

Currently reading

Andy Fairchild: Taking advantage of technology in an intimate, advice-led way is 'critical'