Broker and insurers that work well together will succeed in innovation around risk, says insurer GI chief executive
Insurance2025: Moving forward post-pandemic, it will be essential for brokers and insurers to team up and focus on "innovating around risk", as how the insurance industry responds to Covid-19-related challenges now "will define how we are seen in the future", said Colm Holmes, chief executive of general insurance at Aviva.
Holmes was speaking as part of Insurance Times's three-day virtual conference this April, Insurance2025, opening the conference agenda on day three with a spotlight interview.
He told Insurance Times editor Katie Scott that "brokers are at their best" when they are tailoring solutions for different customers. Therefore, he advised that insurance firms should be considering the multifaceted impact of the pandemic on different types of businesses within different industries, analysing what the right solution should be.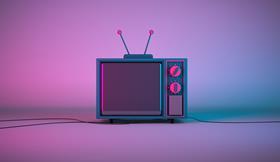 He explained: "When brokers and insurers work well together, we are really good at innovating around risk.
"There is a massive opportunity for UK insurers to lead on this and do what we have done for hundreds of years and actually take control of the risk.
"That's a key thing for insurance - we've got to play a greater role in the deepening of the economy and not just be about 'here's the risk, insure the risk'.
"At Aviva, it is something that we have been focused on for a number of years, but I saw the true value of it in the past 12 months where we were able to deploy that resource to do something for the greater good and not just for Aviva.
"That's why we are spending so much of our time and money and investment in prevention rather than just indemnity payments, because if we can reduce risk, that is better for everybody."
Holmes added that this line of thinking is even more important for the SME market, as assessing insurance needs is not front-of-mind when these firms are setting up shop.
"Most small companies, when they go into business, their understanding of risk [and] understanding of how to protect themselves against risk is not going to be their priority," he said.
"It is our priority, and it is our broker partners' priority. We've got to be able to explain to them exactly what are the risks they face and what are the options to actually protect themselves against those risks from occurring."
Cyber resilience
But what are the key risks facing organisations as businesses once again open their doors and lockdown restrictions ease?
According to the latest Aviva Risk Insights Report, the top five major risks that businesses in the UK are exposed to are public health events, changes in legislation and regulation, business and supply chain interruption, loss of reputation and brand value and cyber security incidents.
Cyber risk, in particular, has dramatically increased over the duration of the pandemic as hackers have taken advantage of the continuous shift towards business digitalisation since the initial lockdown last March - Aviva's report found that one in 10 business leaders have been affected by a data breach or cyber attack in the past 12 months, for example, with this figure rising to one in five for corporate leaders.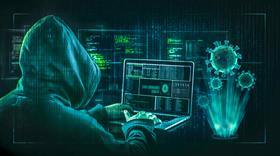 However, only 32% of businesses reported having some cyber cover in place, while 20% of business leaders don't even think they are exposed to any cyber risks.
Holmes said that businesses now need to think about operational resilience planning should there be a cyber attack or an event affecting the economy as a whole. "Companies need to be resilient," he noted.
"They need to get back to trading as quickly as possible and I think that is going to be a key risk factor.
"The corner shop right up to the biggest global companies will need to factor into their natural business rhythm as to how do we become resilient to outside shocks in the wider business environment."
SME focus
In the face of increasing cyber risks, Aviva has launched an SME-focused product. It is designed to remove the complication around cyber insurance and provide comprehensive cover for first party, third party and reputational management costs, as well as offer support throughout the cyber value chain.
"What that does is give companies the protection they need," explained Holmes.
"It's not Aviva coming in to sort your cyber problem, because Aviva is not a cyber expert, but we've worked with the best professional firms in the industry such that if [SMEs] have a cyber attack, we can come in and protect you."
The policy is designed for businesses with a turnover up to £250m. Alternatively, turnovers of up to £50m can be quoted automatically by a local underwriter, on Aviva's Fast Trade platform, or via Acturis.

Insurance2025: Insurance Industry Keynotes, 2021
1

Currently reading

Colm Holmes: 'What we do now will define how we are seen in the future'

2

3

4