Insurercore's managing director Peter Clarke discusses how he felt winning the prestigious award for Tech Champion of the Year last month at Insurance Times' Technology and Innovation Awards 2021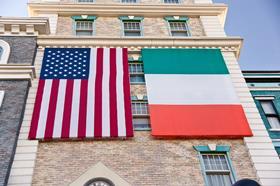 It feels great. Thank you firstly to the person who nominated me and secondly to all those who voted. Winning Technology Champion of the Year is something I'm, of course, very proud of.
In a year where technology has been more important than ever in keeping the market functioning throughout the various lockdowns, being voted the winner gives real credence to what we are doing at Insurercore and demonstrates the value that we are bringing to our clients and the market as a whole.  
As anyone who was won an award like this will tell you, there are always so many people to thank for getting us to this point. Even though this is an individual accolade, I can only regard it as very much a team award. This reward cements our view that we are on the right path and that all the hard work is paying off.  
To celebrate, I had a fantastic night with my peers at the Technology and Innovation Awards, but I also organised face-to-face drinks the week after with the whole Insurercore team for the first time in what must be over a year now. Cracking open a bottle of Champagne with them all in celebration was a real treat.
Tell our readers about some of the key technology achievements in your career.
Insurercore was set up to help the insurance market network, communicate and collaborate online. Over the past few years, we have built an online environment that has provided a complementary way for the insurance market to meet and communicate effectively around risks, while very much maintaining the relationship nature on which the market thrives.  
This may seem like a simple task, but it has involved a huge education push to change mindsets around how technology can complement and improve current practices, especially networking.  
Our first significant milestone was being part of the first cohort of the Lloyd's Lab programme between September and December in 2018. Getting voted in by members of the Lloyd's market as we were building the first version of Insurercore was our first real vote of confidence from the market.  
It was an excellent opportunity to work on the platform and identify where technology can support the market and where current methods are still the most efficient to get the job at hand done.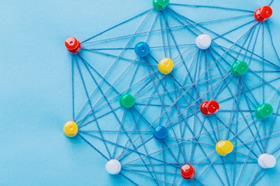 After graduating from Lloyd's Lab, we released our beta version of the platform that we had been developing throughout our time there.
The beta platform was such a success that we signed an agreement with Biba, granting all their broker members access to the platform to search for capacity and new markets. We were subsequently included in its 2020 manifesto as the trade association's digital solution to help brokers navigate the hardening market.  
That was a massive moment for Insurercore as a platform because it gave us a direct route into our most important users, the brokers.  
We launched our live version of Insurercore in March 2021 - we already have more than 4,000 insurance professionals signed up to the platform from over 2,000 companies. And this year alone, we helped over 500 brokers connect to new markets and capacity.
Our greatest achievement, however, has been how we have supported our users through the Covid-19 lockdowns, providing them with a digital connection to the market when we were all disconnected from traditional forms of communication and interaction. I believe it is for that reason that our users came out in force to vote for us to win this award.
What are your plans for the coming months to help you hopefully retain this award next year? 
We have some big plans for Insurercore in the coming year. We will be expanding our user base so that our network encompasses more specialty and reinsurance practitioners, as we have been predominantly UK regional focused over the past year or so.
We have recently entered into other foreign markets too, namely Ireland and Canada. We plan to grow in these markets throughout 2022, as well as use partnerships to enter the US, with the aim of driving more risks from these areas into the UK and London market. 
Due to the hardening market and the resulting dramatic changes to appetite we have seen over the past couple of years, we have seen a large movement in the appetite for schemes and delegated authority. We are currently building partnerships to create a platform that can help ease the pressure on the market by making it an easier process to identify potential markets and submit scheme business.
We have also created a partnership with Relay, a US, Lloyd's approved placing platform. Our end goal here is to create an end-to-end, 'find and bind' solution where you can find new markets on Insurercore and then place the risk through Relay. We think this will be a new, modern way to transact commercial insurance while creating more digital pathways between the US and UK markets.