Insurers must get 'comfortable with uncertainty and failure' if they are to succeed in today's fast-changing, tech-driven insurance environment, adds software consultant
Insurance2025: London market insurer Beazley has launched a digital unit within its business that aims to use technology to give its "underwriters superpowers" when it comes to pricing and risk selection around small commercial products.
According to James Wright, head of digital platforms at Beazley, the business unit strives to eliminate "siloes", "inconsistent digital products" and "inconsistent user experiences" by creating "a new unit that had all the skills within it – IT, operations, underwriting – with a single leadership team that can focus on delivering delightful customer products".
Launched in March this year, Wright told Insurance Times content director Saxon East at the publication's virtual Insurance2025 conference that digitalisation around small commercial risks "is something which is here to stay".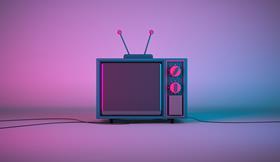 He continued: "As a specialist insurer, there's still a huge importance on our face-to-face, large risk underwriting side. There's a lot of trust, skills and expertise that goes into that, but without a doubt the last 12 months has been quite a catalyst in terms of working differently, if you think about what's happened across the world.
"It is a one-way door. For small commercial risks, I definitely feel like what we're seeing from our brokers and internally [is] that increasing the level of digitisation, automation, the use of machine learning and [artificial intelligence] is something which is here to stay.
"They've been buzzwords for many years, but we're seeing some real traction in leveraging technology in a very constructive way.
"Hopefully what we'll see is some of these technologies giving our underwriters superpowers, specifically around pricing and risk selection. Hopefully that will evolve at an equal pace to fully automated small commercial."
Wright added that composing the right foundations for Beazley's digital unit is essential in being able to keep up with the pace of change within the insurance industry as technology plays a more prominent role.
"One of the things that we're really passionate about is getting the architecture right. Predicting the future is hard – who's going to be the winning broker, winning system, winning carrier? If you get the right architecture, you can make sure you can move as these things move without massive technical debt or reengineering efforts," he said.
"We invest quite a lot. We've been investing more the last several years in our architecture function and design and engineering thinking within the team."
Using tech to deliver
For Gareth Miller, principal consultant for financial services at Endava, there are a few key ways in which technology can develop within the broader insurance industry to help insurers deliver on their strategies and business goals.
Firstly, he believes that the use of data "will increase exponentially to superpower the underwriters, if it's harvested correctly". This includes considering how the Internet of Things changes the way in which insurers interact with certain risks.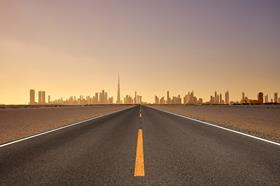 He also thinks there is "a drive towards what we're calling ecosystems, so effectively creating technological linkages between various different players in the marketplace". Here, he gave the example of Beazley "integrating more closely with brokers directly through brokers' own systems".
Lastly, Miller raised "the question mark about how and whether organisations migrate to the cloud and what they use the cloud capability for in the short and long term".
Miller added that the drivers shaping broker and insurer relationships in the next few years will hinge on "efficiency", "consistency" and "improving distribution" – this involves "being better at selecting and tailoring your offering to different marketplaces".
Comfortable with failure
To succeed in today's ever-evolving, technology-led landscape, Miller advised that insurers need to get comfortable with something that is not in the "natural insurance psyche" – namely "uncertainty and failure".
He explained: "The first thing is recognise that you're in a fast paced, globally transacted world. Things will change faster than you can change, so you need to acknowledge that that will happen and you will have to cope with that going forward.
"As part of that, [insurers] need to be comfortable, and this is something which I don't think the natural insurance psyche is comfortable with, is comfortable with uncertainty and failure. So, being able to try something out and failing on a small basis versus the traditional idea of develop, develop, develop, develop, deploy and then fingers crossed when you flip that switch that it's going to work."
Furthermore, insurers also need to keep their "business outcomes in mind" and "keep users involved, keep them in the loop".
"Keeping the business outcomes in mind is really important. So, what [are] the business reasons you're doing this for and how does that meet with the technology that you're deploying because you need to design something that is going to deliver what the business needs in the coming years and the business knows largely what its customers want, with a bit of probing.
"We in Endava operate a very iterative approach, where effectively you iterate developments over time, you tweak it and then you involve those users in those decisions along the way."