Despite the global recession, the UK insurance industry could grow from £274bn in early 2020 to approximately £298bn by the end of 2025
The rising demand for digital insurance products and online distribution channels in the UK is expected to put £8.3bn of today's insurance market at stake by 2025 because it challenges customer retention levels.
This is according to consultancy Accenture's latest report, Insurance Revenue Landscape 2025: Innovate for Resilience, which explored how the insurance industry's revenues might be affected by new customers, different demographics and technology trends.
For example, £3.5bn of today's insurance revenues will be renewed using technology such as pay-as-you-drive and connected health.
Meanwhile, £4.8bn of revenues currently transacted via traditional channels will be captured by insurers offering digital distribution experiences, as more customers seek to buy insurance online.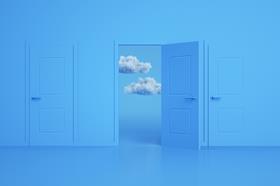 Jamie Althorp, insurance lead at Accenture UK and Ireland, said: "Recently, resilience has been a key strength for UK insurers.
"However, with consumer habits evolving so rapidly, it won't be enough going forward. The past year has placed even greater emphasis on digital touchpoints, not just for digitally established lines like motor and home but in newer areas like term life and small commercial.
"To keep up with these changes, insurers must deliver seamless digital experiences whilst tapping into technology-led revenue streams, all whilst focusing on customer retention in a post-dual pricing world."
Growth despite recession
Four key areas of innovation were highlighted in the report. These include:
Health and wellness, life products and services: $12bn in revenue from smart health products and services for ageing populations.
Sharing economy, climate change and cyber threats: $115bn in revenue from products and services to address new exposures such as climate change.
Integration of tech with traditional property and casualty (P&C) products: $120bn in products and services enabling smart auto, smart home and smart manufacturing.
Shifting premium to alternative distributors: $125bn from premiums to shift to new distributors, such as insurtechs.
The research also revealed that despite the global recession, the UK insurance industry could grow from £274bn overall in early 2020 to approximately £298bn by the end of 2025, at a compound annual growth rate of 1.4%.
Globally, the insurance sector will grow from £4.9tr in early 2020 to £6tr by the end of 2025, at a compound annual growth rate of 3.5%.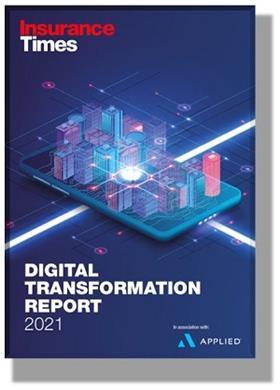 This includes £575bn for US healthcare premiums that have not been counted as part of the traditional insurance sector, but have become material due to global demand for the convergence of digital health products and services, such as wellness offerings.
Althorp added: "In a world where change is constant, risks are changing and consumers feel more and more vulnerable financially, insurers can fulfil a broader societal mission.
"Part of this is the move from compensation to prevention. It's no secret that UK consumers are increasingly comfortable sharing their data in return for personalised premiums, particularly in areas like car insurance.
"This is just one example of how insurers can use digital technologies to incentivise safer behaviours and prevent accidents, as well as price more fairly to reflect actual usage.
"Beyond this, the UK industry also has a leading role to play on the international stage, helping to provide the (re)insurance expertise and capital to close global protection gaps for climate, cyber and business interruption risks."
Fierce competition
Meanwhile, competition for revenue will be fiercer in some areas, such as surrounding mental and physical health.
Accenture's report estimates that the convergence of the life insurance, health and wealth industries will generate a £4.5bn revenue opportunity by 2025.
This comprises of £700m from smart health products, £1.9bn from products and services for the ageing population and £1.9bn from direct life and wealth management products.
Brand new revenues will also be something that insurers compete on, covering emerging and newly developing risks.
As extreme weather events become more commonplace, risks related to climate change are expected to contribute £1.5bn to insurer revenues.
Meanwhile, as cyber criminals continue to threaten businesses and consumers alike, coverages and risk mitigation services related to cyber threats are expected to generate a further £800m.
However, Accenture believes that insurers that improve pre and post-incident handling using digital technologies, such as artificial intelligence and analytics, could have a more sophisticated risk modelling and incident response.