Ian Lloyd, chief executive of Iprism Underwriting, provides an overview of the factors impacting MGAs today and explains what his firm has been up to over the last 12 months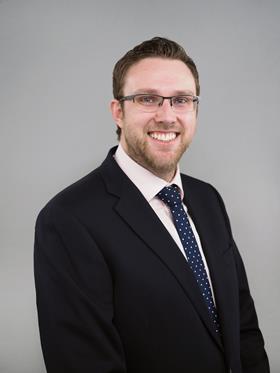 As UK brokers respond to this year's MGA Survey, Insurance Times speaks to MGA leaders about the challenges they are facing - both now and what could be coming down the line in the upcoming months. If you are a broker, you can participate in 2022's MGA Survey before midnight on 14 August 2022 - click here to start.
Here, Insurance Times catches up with Ian Lloyd, chief executive of Iprism Underwriting.
The 2022 MGA Survey aims to investigate the service levels of MGAs over the last 12 months. How has your MGA adapted to the challenges it has faced over the last 12 months?
There were two key events for Iprism Underwriting over the last 12 months. The first was more of the same in some ways as we continued to successfully blend home and hybrid working in response to the Covid-19 pandemic.
The second was the successful completion of our management buyout, which followed a strong turnaround in the business and a sustained period of profitable growth.
There has been a huge drive across the insurance industry to ensure digital capabilities are in line with customer expectations. What changes has Iprism Underwriting made around digital innovation?
We consider ourselves a technology driven MGA, combining underwriting with a 24-hour eTrading platform, to provide a dual offering to broker clients. To this end, we have a head start when it comes to technology and digital innovation.
Building on this, we have enhanced our service with a new web chat functionality, as well as engaging with new software house providers to make our products available via back office systems.
Why should brokers stick with MGAs in an ongoing hard market?
Without getting into the debate about whether market conditions are still hardening, Iprism Underwriting will always take a commercial approach to underwriting. We aim to work in partnership with brokers to help them retain customers and grow new business opportunities.
We believe that brokers are looking for a combination of things from MGA partners. High on that list will be a desire to work with MGAs that are agile and forward thinking, offering the solutions they are looking for.
Additionally, MGAs that prioritise service delivery will always be a significant differentiator for brokers.
There continues to be concerns about the potential reduction or removal of capacity from an MGA. What is your view on this?
While it is true to say that some MGAs in the market have struggled to find or renew capacity provision, those with a successful underwriting strategy have no such concerns.
At Iprism Underwriting, we have strong and long-lasting relationships with UK-based, A rated capacity. Our view is that brokers should choose to partner with MGAs that have similar UK domiciled, rated capacity.
Brokers should take comfort if, from time to time, their MGA partner occasionally says "no" to a risk because it shows that they have a well structured and disciplined approach to underwriting.
Based on the insights from last year's MGA Survey, as well as other research, what service or product developments have you introduced?
We pride ourselves on providing brokers with an excellent service. But without independent assessment and verification of this, it can sometimes be hard to know for certain that we're still on the right track.
Insights from surveys such as Insurance Times' Five Star Rating Reports provide some reassurance that we're still doing the right thing for our brokers and delivering the service they've hopefully come to expect from Iprism Underwriting.