Insurance Times' head of research Savan Shah speaks to Claire Faulding, UK etrade manager at AIG, about the firm's latest developments on its etrading platform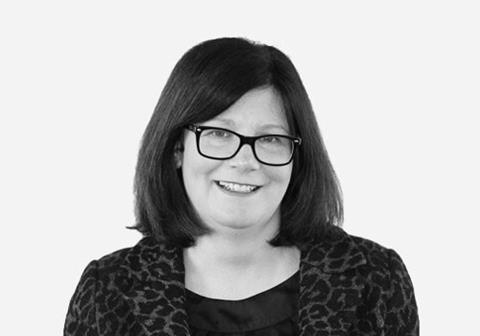 The Insurance Times Etrading Survey 2022 is now open to UK brokers.
If you are a broker, please take part before Friday 18 March 2022 to help influence the future of etrading.
While the survey is open, Insurance Times will be speaking to insurers and software houses that are heavily involved in etrading, to discuss the industry developments made over the last year and what future developments might benefit brokers.
Here, Insurance Times catches up with AIG's UK etrade manager, Claire Faulding.
How has your insurer extranet platform developed over the last 12 months and what developments are you planning over the next 12 months?
Over the last 12 months, we have continued to enhance our AIG Extra platform and refresh our product range.
Building on a complete redesign in 2020, we have continued to release functionality enhancements that make it easier to trade. With a focus on customer experience, we are now confident that AIG offers one of the best etrading experiences in the UK.
We have also launched commercial combined - a new, dedicated etrade SME package product that complements the retail/shop product we have offered since 2020.
In addition, we relaunched our Lifeline Plus, CyberEdge, CargoGuard and excess of loss products with significant enhancements on AIG Extra, while simultaneously launching them on Acturis.
We are also investing in enhancing the user experience on AIG Extra, making it easier to navigate and utilising third party data feeds and quick requote tools where possible, to optimise client management. In the coming year, we will launch a professional liability product and refine our current product range.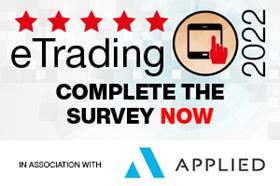 Brokers are rating insurer extranets on aspects such as usability and trading ease, as well as the quality of support available on the platform. What progress has AIG made in these areas?
We have invested heavily in redeveloping, refreshing and enhancing our etrade platform through a multiphased development programme.
Focusing on efficiency and enhancing user experience, we have made AIG Extra more intuitive and streamlined at every stage of the quote and bind process. It now offers a completely different experience from 18 months ago, with numerous functionality improvements.
In addition to the platform enhancements, we have made numerous improvements to the way we work - including the support we offer brokers that trade online. Our Broker Support Centre is working smarter with more advanced tools that enhance the quality of support we can offer.
Last year, we launched AIG Chat on AIG Extra. This chat functionality makes it quicker and easier for brokers to have simple queries answered in real-time, removing them from a referral queue, which can then be used for more complex queries.
We have great feedback on how convenient brokers find AIG Chat and we have plans to launch it on Acturis this year. In the last 12 months, we also introduced a new simplified and streamlined digital agency application process, making it easier for brokers to establish an etrading agency with AIG.
The 2022 Etrading Survey explores how brokers perceive the referrals process for more complex products. How is AIG developing its etrading referrals process for complex products?
As increasingly complex products move online, it is imperative that insurers take the time to rebuild their policies specifically for etrading, ensuring the question sets and cover bundles are optimised for this environment.
We have experienced a reduction in referral rates as we have relaunched our products and introduced simplified question sets. We continue to rebuild our products to optimise them for etrading. And we have a programme in place for continual improvement, learning from referrals and continually refining our platform, questions and limits to avoid referrals in the first place.
But an etrading platform is only as good as the people to support it. No matter how efficient and flexible we make a platform, it will still be bound by trading limits and rules that require human intervention - for example, being reviewed by an experienced underwriter.
When a referral is required, it is vital that it is reviewed quickly by an individual empowered to make a decision. Our new back end task manager system ensures queries are quickly distributed to the right person, depending on the level of complexity.
Senior staff quickly handle underwriting queries, while cover queries can be answered by mid level staff. Junior staff process system and account access issues.
How do you see the etrading arena developing over the next five years?
In the increasingly competitive SME market, brokers will continue to be driven by the need for efficient trading, while still retaining exceptional customer service.
Insurers will need to ensure that their etrade platforms offer integrated solutions that avoid rekeying data and offer access to customer relationship management platform integration.
Driven by this need for efficiency and customer service, we believe we will continue to see panel arrangements and facilities business switching to etrade solutions.
Expanding beyond the SME market, we believe that we will continue to see upper premium limits increase on etrading platforms, allowing larger businesses and more specialist products to move into this environment.
Etrade as a channel is positioned at the sharp end of the data revolution within commercial insurance. With the ability to harness technology and combine this with access to diverse, real-time and larger datasets, etrade will in the near future offer a truly rich environment where risks can be more accurately profiled, providing intelligence to brokers and empowering informed conversations with their clients.