Todd Davison, managing director at personal guarantee MGA Purbeck Insurance Services, speaks to Insurance Times about the 'new normal' post Covid-19 and why policies shouldn't purely be price driven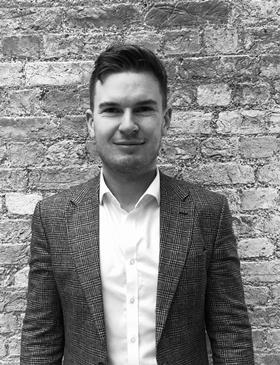 There is a great deal of discussion on what the new normal will be for the industry post Covid-19. What is your take?
On a general basis, Covid-19 has made businesses reassess their needs and requirements. For example, where they operate, how they operate, how technology is embedded as well as financial and operational resilience. I expect we will see some real changes to how, when and where people work, which the market will need to respond to.
For the insurance industry, we may see a period of contraction with the availability of insurance narrowed, higher premiums and more stringent underwriting criteria applied. The insurance industry will then need to adapt to the new world. This could encourage new, innovative insurance solutions and invite capacity providers to plug the gaps created by a hardened market.
For example, the joint initiative between the Prudential Regulatory Authority (PRA) and the FCA, known as the New Insurer Startup Unit, is to encourage new market entrants and competition in the industry for the benefit of policyholders.
We could also see a wave of non-directive firms entering the market with lower capital resources requirements.
Our research has found a growing demand for tailored policies rather than a one-size-fits-all approach. Do you think this trend will continue?
I think this will be the case, particularly in light of Covid-19 when certain policies have been transacted on a price-driven basis. The SME business community represents a wide-ranging, dynamic marketplace with different demands, needs and risk profiles.
The role of the insurance industry is to focus the insureds on the risks their businesses face and to accurately match the appropriate insurance solutions to the needs of individual businesses. Whilst price is a consideration, it should not be viewed in isolation. It has to be considered alongside how well the insurance insulates the business or director from identified risks.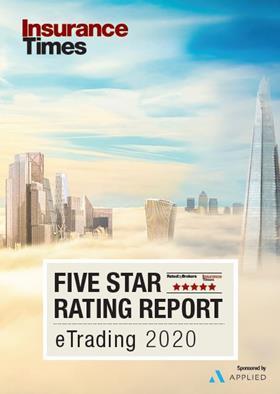 Where did the idea of personal guarantee insurance come from?
As a concept, personal guarantee protection has been dabbled in by the insurance market, but it had never really taken off before.
The directors of Purbeck have expertise in commercial finance and insolvency, as well as experience working with SMEs, so we could see how personal guarantee insurance could be made into a compelling and unique product that offers real value to policyholders; three years down the line and the business growth has more than met our expectations.
As the government support schemes ease off, we expect renewed interest and demand in our product, which has been designed to give the directors and owners of small businesses (personal guarantors) the confidence to take out business finance to start up or pursue their growth objectives.
By providing a personal guarantee in support of a business loan, the director is providing the lender with recourse to their personal estate which, in effect, lifts the veil of incorporation afforded through a Limited Company or Limited Liability Partnership. We therefore want to provide a value-driven, innovative insurance solution to help and support the owners and directors of SMEs through this very common business dilemma.
Personal guarantees became more commonplace following the financial crisis of 2008 and 2009. However, with an assumed tightening of credit and security requirements as an outcome of the pandemic, we expect lenders will increasingly demand personal guarantees as they look to protect their positions.
Lenders will also be conscious of the fact that HMRC will move up the list of creditors in an insolvency from 1 December 2020. This may make them even more cautious about lending to small businesses and, therefore, more likely to want a personal guarantee as security.
Your insurance product is pretty niche. What interest have you had from the broking community?
It's been well received. While Purbeck's proposition is unique, it's uncomplicated and brokers like the fact it does what it says on the tin, plus a bit fair bit more, to support their SME clients.
Personal guarantees are a real headache for owner-managed SMEs. We estimate there are 420,000 personal guarantees in the market - because of this, progressive insurance brokers have been able to utilise our product as a way to talk about something 'new' with existing and prospective clients. In fact, it's often proved to be a conversation starter that's led to wider insurance discussions.
The process to identify whether there may an insurance opportunity is straight-forward and brokers have recognised that. For example, at their annual review, questions such as 'does your business use any external finance to fund the business?' or 'have you signed a personal guarantee in support of external finance?' can quickly identify whether an opportunity exists. This provides brokers with another string to their bow, particularly as many SMEs will not be aware that such an insurance product exists.
We strive to work with insurance brokers to educate them on the product and how it works, as well as provide marketing materials and case studies to give the product further context when brokers are speaking to clients. In most cases, given the unique nature of the product, we work on a referral basis.
You promote the fact that you offer mentoring and support services to help prevent claims – how does that work in reality? Any success stories to share?
While personal guarantee insurance is priced competitively, the primary motivation for purchasing it is the peace of mind offered in respect of the policyholder's personal estate and the support provided by Purbeck if a business is facing the early signs of financial distress. Knowing that you won't get left high and dry when things start getting tough is really valued by our policyholders; of course, we have a vested interest in ensuring the success of our clients' business.
As the first line of defence to try to avoid the failure of the business, Purbeck's support desk provides unlimited mentoring, business advice and support. Not surprisingly, it's been pretty busy over the last few months, though our client base has shown immense resilience to date.
If our support and advice does not assist the business, the policy will then step in to provide the agreed levels of indemnity to protect the directors' personal assets and estate.