'There are a huge amount of competing pressures and it's important to have a partner who can support you through that,' says chief executive
Amid ongoing pressures on the UK insurance market, Hedron Network's chief executive Chris Haggart believes networks have a "prominent" role to play in supporting insurance intermediaries.
Haggart became chief executive at Hedron at the end of 2022, making the move from commercial director of Hedron Networks owner and insurance intermediary Global Risk Partners (GRP) to replace former chief executive David Hopwood.
Speaking to Insurance Times, he says that current challenges and competing pressures have made it "difficult" to be an intermediary in insurance.
However, he feels networks can add value to brokers' propositions, despite the role of networks sometimes being "misunderstood".
"Value is different depending upon the stakeholder that you're engaging with," he says.
"So, our value proposition to members versus our value proposition to insurer partners will differ from time to time.
"It's up to us as the middleman within that relationship to make sure that those two objectives meet."
With the "huge amount going on" within the UK market, such as ongoing pressures to attract and retain talent and the cost of living, Haggart feels more can be done to help businesses navigate challenges "effectively".
He explains: "Our ability to make sure both our partner markets and brokers understand those challenges and can navigate them effectively is something that we should be playing an awful lot more on, because it's really difficult at the moment to be an intermediary.
"There are a huge amount of competing pressures and it's important to have a partner who can support you through that – networks have got a really prominent role to play in that, as far as I'm concerned."
Support on offer
Hedron Networks was formed in 2021 after GRP confirmed that it completed its acquisition of broker Marsh's UK Networks business.
It provides a suite of services to brokers, including tailored growth planning, succession and exit planning.
Haggart explains that Hedron can work with businesses to make sure propositions and products delivered to customers "are market leading, so we can best match that capability with the distribution footprint that we've got as a network".
He adds: "We've got a proposition whereby we can support with systems consultancy, we've got risk and compliance consultants across the UK who could support on all of the elements of risk and regulatory compliance and making sure that our members can adhere to the standards that are expected of them.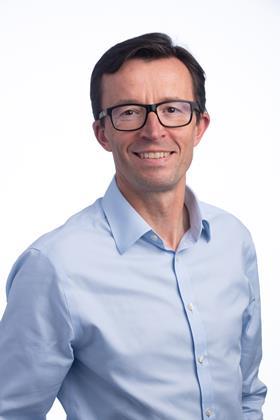 "We've got a very effective client money proposition to make sure that, from a financial perspective, we can continue to meet requirements and regulatory standards and support membership in that regard."
Goals for 2023
Haggart says 2022 was a "year of integration" for the business, while the aim for 2023 is "coming out strong with what Hedron can offer".
As part of this, Haggart has been engaging with stakeholders and understanding what they want from Hedron.
"I've been on a tour of our membership since starting and capturing that feedback as to what we do really well and where we might be able to improve our proposition," he says.
"There's a number of things have come from that – we've got a nice healthy pipeline of prospective new members for this year and we want to continue to build on that, so that we can deliver positive net new membership year upon year."
In 2022, network owner GRP was acquired by US broker Brown & Brown as it looked to establish itself as a major force in the UK retail insurance market.
Haggart says that both GRP and Brown & Brown are "interested in how we can invest in the network proposition to support its growth".
"There's lots of interest in the network space – it's seen as a significant opportunity for our group to grow and develop," he adds.
"We've added some of the best from what were the legacy brands under one umbrella and we are able to go out more strongly with a much broader proposition supported by a broader panel of partners.
"What we've now got is a significant breadth across our proposition that's really useful."