'This will be by far the biggest year we've ever had and I'd expect that to accelerate,' says executive chairman
Clear Group is a broker on the rise, having grown its earnings before interest, tax, depreciation and amortisation (ebitda) by 75% year-on-year according to the data used to create the Insurance Times Top 50 Brokers 2023 rankings.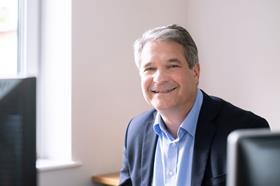 Alongside strong organic growth, which was recorded at 10% across 2022 in the firm's full year financial results, much of the broker's growth has come from its merger and acquisition (M&A) strategy, with the firm acquiring more than 10 brokers and three MGAs over the last 12 months.
During a recent flurry of M&A activity in September Clear bought three brokers, including Cirencester-based Bluestone Insurance Services, with its plan to expand across the country bolstered by moves into the South West, Yorkshire the Midlands.
But a high number of acquisitions does not necessarily speak to a scatter-gun approach.
To the contrary, Clear Group executive chairman Howard Lickens tells Insurance Times that the firm has a defined philosophy behind its M&A strategy.
He says: "We will never do a deal just because of the numbers or because a company is the right size – we always have to assess whether these are businesses that will fit in.
"We are deliberately fussy – we're quite busy [with M&A] but we see a lot of businesses that just don't fit our model, which isn't to say that they're not good businesses that will fit into another model, but they just don't fit into ours."
The philosophy behind selecting businesses to bring into the Clear Group is one that considers "all the stakeholders, not just the shareholders in Clear", explains Lickens.
He adds: "There is a sort of synergy there, so if the vendor is looking for a purely financial fit and thank you very much, then it is probably not a Clear deal. But if they've got a few more miles on the clock and fancy a Clear swan-song, then that will do us very nicely."
Clear's management recognises that business – and particularly brokers – are reliant on the personalities that make them run. This is why, Lickens says, the business makes sure to assess the suitability of existing management teams before looking to bring them in.
"We always like to leave local management and give them quite a lot of autonomy, so you want to make sure you've got people who you trust and who you feel will add to the business," Lickens notes.
Delving into niches
Despite Clear's intention to bring impressive people into the business, its M&A strategy is clearly informed by much more than this.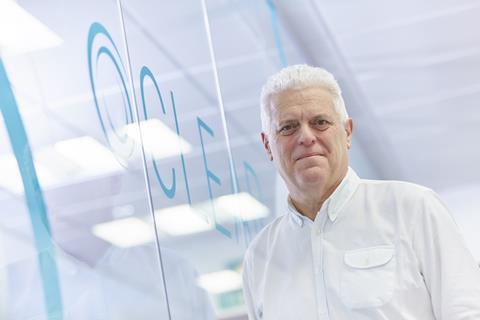 Lickens makes note of the specific feel of Clear Group acquisitions, describing the character of the businesses it looks to purchase.
He explains: "We're looking for relationship-based businesses, value-add businesses. You don't want to be fighting every other broker in the country for business so we like niches where we'll only be fighting a handful.
"Some of our specialties are very abstruse where there's probably only 10 brokers in the country that can pronounce some of the words."
However, Lickens is careful to note that, despite Clear's love of specialism, it can not afford to only do deals for these brokers.
He says: "If you can get into those areas then they're great, but equally, if you only did deals when someone has something unique then you wouldn't do many deals.
"A lot of our specialties have come about because once you get under the bonnet of a business, you can figure out ways to develop it."
Ramping up?
Clear Group is clearly growing, with significant recent investment from Goldman Sachs not doing any harm here.
However, Lickens says the business is careful to maintain what he calls its "secret sauce" as it continues to grow.
He explains: "When you've got professional investors behind you you have to get the numbers right – we're not here just to create a beautiful business.
"However, and this is trite of course, we have this idea of 'do the right thing' at Clear, which means doing the right thing by the customer, by staff, by insurers and by all the stakeholders.
"If we don't continue to behave with that ethos, then we'll be the same as everybody else. Our backers get that, they get that there's a qualitative difference and that not everything is just quantitative."
Lickens' thoughts here are especially important as the company looks to ramp up its M&A strategy.
He explains: "This will be by far the biggest year we've ever had and I'd expect that to accelerate.
"When I was chief executive, my partner Gary [O'Donnell, owner and deputy chief executive of Clear] and I did the M&A process ourselves, but we also had a business to run so there was a limit to the capacity."
In a move designed to free up some of this capacity, Mike Edgeley was brought into the business as chief executive in January 2021
"We specialised a bit more and I no longer have the chief executive role, so we just have more resources. We're now set up in a way and resourced to be able to more [M&A] and faster, so it's something we're looking to expand upon."
Clear Group even recently made the jump into Ireland with two acquisitions and Lickens says that the company is now "looking across the channel" at European businesses that may fit its model.
He finishes: "We're in a learning phase at the moment, but we have clients with assets in continental Europe that we can't help as much as we could before Brexit. There's certainly a strategic place for investments in Europe.
"We'd like to move on this in the next 12 months, but as ever we're very prudent – we don't just stick it all on red and keep our fingers crossed."

Yiannis is acting editor at Insurance Times and the winner of the Most Promising Newcomer prize at the Biba Journalist & Media Awards 2023 for his work covering the big stories within the insurance industry.

With a particular focus on regulation, geopolitical and systemic risks and conflict, he has covered the insurance implications of the Ukraine war, riots in France and the commissions scandal for multioccupancy buildings insurance.
View full Profile