Insurance Times' head of research Savan Shah speaks to Wayne Jefferson, head of etrading at Applied Systems Europe, about the firm's latest developments on its software house system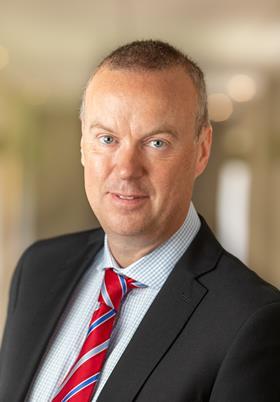 The Insurance Times Etrading Survey 2022 is open to UK brokers.
If you are a broker, please take part before 20 March 2022 to help influence the future of etrading.
While the survey is open, Insurance Times will be speaking to insurers and software houses that are heavily involved in etrading, to discuss the industry developments made over the last year and what future developments might benefit brokers.
Here, Insurance Times catches up with Applied Systems Europe's head of etrading Wayne Jefferson.
What developments have been made at your software house over the last 12 months?
Applied is happy to announce that it has seamlessly integrated etrading capabilities into Applied Epic for its existing and new broker customers. Applied Epic, the world's most widely used broker management system, is robust and highly standardised, creating consistent workflows regardless of whether the risk is personal or small commercial lines.
Applied has also built many additional integrated forms for key product lines that allow for more complex trading in the system.
After speaking with many of our broker customers and insurer partners, we put together form designs that brokers can use to output and merge data from Applied Epic, broadening their database, and send to multiple insurers as part of quote submissions.
This year's survey asked brokers about client management tools and available support. What developments have you made in this area and what does the future hold?
Integrating trading into Applied Epic delivers broker customers a wealth of new client management tools and integration possibilities to strengthen their internal productivity and customer service.
Applied Epic provides sales automation, allowing brokers to view, monitor, track and forecast new business opportunities and renewals directly within the application. While customer data is stored and used for tracking sales and renewals, it is also used throughout the etrading workflows to reduce the rekeying of customer information to create easily viewable documentation for auditing and sending to insurers.
Applied Epic also seamlessly integrates with brokers' customer self-service portals and mobile apps, enabling omnichannel quoting and customer service, including document and claims management, email and SMS texting.
Additionally, support is a critical component of the Applied customer experience. To date, 97% of customers are satisfied with Applied support services due to benefits like 24/7 constant monitoring and performance of first-level problem resolution and an 18-second average wait time to chat online with an Applied support specialist.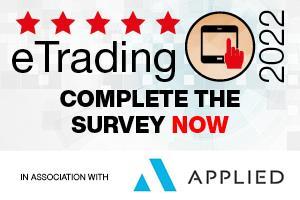 We make it easy for customers to find help and optimise their technology with more than 50 support-led product webinars presented in the past year and access to Applied support managers with more than 800 years of collective insurance industry training and software expertise.
Brokers are rating the usability and trading ease of etrading systems in this year's survey. What developments has Applied made here?
Applied Epic makes etrading easier for brokers because of its highly standardised workflows. When a broker is working with a system that does not have standardisation, they risk missing fields, inputting wrong information and missing critical parts of a workflow.
Applied Epic ensures consistent information across all forms with mandatory fields to be entered in order to submit. The system also walks brokers through a pre-determined workflow so that no step is missed.
Second, standardisation through Applied Epic is helpful from a training perspective because there is a single workflow for all lines of business, so staff have only one process to learn. This enables staff to easily transition from one team to another; cover responsibilities while one another go on holiday; and cross-sell to customers on various lines of business.
Standardisation is also extremely valuable for compliance. When there is less training in a system, there are fewer opportunities for error. On that same note, there is less potential for errors and omissions when each team member is completing the same workflow. While the system brings tremendous value with standardised processes, Applied Epic also allows for workflow customisation.
Brokers can make the system work for their unique business model, setting up bespoke processes with little to no intervention and no extra cost from Applied. Once these workflows are set up during implementation, the broker rolls them out for the entire organisation to ensure standardisation.
Lastly, the new complex trading forms allow for more detailed real-time reporting. Due to the additional fields that brokers can complete to fulfil the tailored workflow, Applied Epic is able to store and use that data to provide brokers insight into their business, like how much and what types of commercial business is my business trading?
How do you see the etrading arena developing over the next five years?
We are at a really exciting stage of the etrading process as more products are becoming available, and more brokers and insurers are fully embracing the process of etrading.
Functionality to assist the etrading of more complex risks is evolving and improving as all stakeholders work together to widen and extend etrading capabilities. There are opportunities to enable more insurance business to be traded accurately and more efficiently, and for more complex risks to be etraded.
As more brokers and insurers continue to adopt etrading, more data will be available to standardise and widen the footprints of the products that can be etraded. For example, we could see the footprint of mini fleet expand as this complex risk becomes simpler with the availability of more data. Likewise, more complex products will be etraded, creating an even healthier state of distribution as more stakeholders commit to using etrading.