Motor book improves despite worsening COR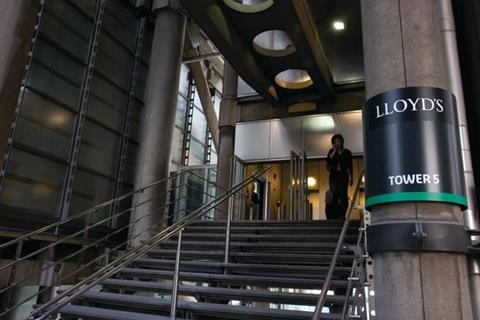 Lloyd's has reported a pre-tax profit of £3.2bn for 2014.
This is in line with 2013, but Lloyd's combined operating ratio (COR) worsened by 1.3 percentage points to 88.1%.
The 2014 profit was driven largely by a benign year for catastrophe claims as well as an increase in reserve releases to £23.5bn from £21.1bn in 2013.
Investment returns also improved, climbing 0.4 percentage points to 2% for the year.
Chief executive Inga Beale said: "This is a strong set of results for Lloyd's, despite challenging market conditions. The robust performance of the market in 2014 reflects a collective achievement, of which we should be proud.
"In the face of global challenges, an abundance of capital and the low interest rate environment, Lloyd's is being proactive in seizing the opportunities out there for growth and diversification. We will continue to engage with our global network of syndicates and brokers, to ensure Lloyd's remains at the forefront of innovation in the industry."
Meanwhile, chairman John Nelson said the market was moving ahead with its project to capitalise on opportunities in emerging markets.
"We are making substantial progress against our long-term growth strategy, Vision 2025, with plans to modernise the market and international growth gaining real momentum," he said. "As regards global access, we have made really excellent progress. Just this month, Lloyd's Dubai platform opened along with our new branch of Lloyd's China in Beijing.
"We are opening our office in Mexico this year and the Indian government has now passed legislation to allow Lloyd's to operate onshore in India. We are continuing to work hard to open up markets such as Turkey, Malaysia and Colombia."
Motor still deep in the red
Motor business continued to be the market's biggest loss-making line, losing £69m for the year, compared with £87m for 2013.
This is despite an increase in COR of 2.5 percentage points to 106.9% from an already loss-making 104.4% in 2013.
In its 2014 annual report, Lloyd's said: "The UK motor market remains challenging, with legal reforms introduced in 2013 only now starting to take real effect. Legal costs per claim are reducing, but this has been offset by an increase in general damages.
"However, claims frequency remains high even with the legal reforms now firmly embedded and claims inflation appears to be rising again. Fraudulent claims activity is still an issue and performance concerns remain."
Join the debate at our Insurance Times London Market Forum on LinkedIn