Profit improved in 2021, despite the insurer's motor book suffering a financial dip
Ageas UK has reported a 14.6% rise in its net result over 2021, increasing from £45.4m in 2020 to £52.1m last year, according to its full-year financial results, published on 23 February 2022.
Gross income, however, declined by 1.7% last year, moving from from £1,229.2m in 2020 to £1,208.3m in 2021. Combined operating ratio (COR) across the business also worsened to 96.2%, compared to 95.2% in 2020.
This is the first full-year results since Ageas UK launched its strategy last March to become a low-cost, personal lines focused insurer. So far, this approach has helped the insurer welcome 100,000 new customers and secure panel partnerships with Sainsbury's Bank, Co-op Insurance, Marmalade and GoShorty.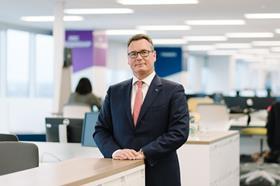 As part of this strategy, Ageas sold its commercial lines business to Axa on 15 February 2022.
Ant Middle, Ageas UK chief executive, said: "2021 has been a strong year for Ageas UK. We brought a sharp focus to our business by prioritising our heartland personal lines. This has enabled us to accelerate the pace and precision of actions that enhance our already strong capabilities in this highly competitive market."
Personal lines taking the lead
Gross written premium (GWP) in Ageas UK's home insurance business increased from £302.6m to £324.6m between 2020 and 2021. COR for this line of business also improved from 99.4% in 2020 to 98.4% last year.
The insurer's motor book, however, took a turn for the worse as its GWP fell from £743.8m in 2020 to £676.5m in 2021. Its COR for this line of business also suffered, moving from 91.1% in 2020 to 93.6% in 2021.
Middle added: "Our focus is already beginning to bear fruit.
"Momentum has built in our underwriting, pricing, claims and digital initiatives and we've been delighted to see the exceptional efforts of our people recognised through various accreditations during 2021.
"We enter 2022 with our eyes wide open to the broad range of economic and market challenges and will remain diligently focused on taking the next steps in our strategic development, investing in our capabilities and delivering for brokers, customers and our people on the things that matter most to them."
Ageas was named Personal Lines Insurer of the Year at the Insurance Times Awards 2021.