Allianz first cut claims staff last year, when 80 were lost when it closed its Manchester call centre and merged its Bristol and Milton Keynes centres
Allianz has announced further plans to restructure its claims operations, resulting in another 128 jobs being put at risk.
In an interview last month with Insurance Times, chief claims officer, Graham Gibson said claims staff cuts "is coming down the path," but said that Allianz had already "bitten the bullet".
But now, it appears the merger with LV= and the transfer of the personal lines business means Allianz has to bite even harder, as it announced plans to close its Bristol claims office and focus all claims operations to the Milton Keynes, Birmingham and Guildford sites.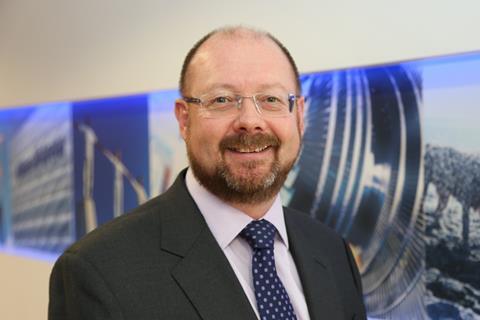 The Bristol office was part of an initial claims restructure in January last year, when Allianz announced it was to close its Manchester claims centre and merge the centres in Bristol and Milton Keynes.
But now, speaking of the Bristol site, Allianz said: "As the transfer of the personal lines business to LV= concludes, Allianz no longer has the necessary economies of scale to continue to operate from this site."
Who is at risk?
Allianz has said that 128 roles are at risk as a result of the restructure, and speaking to Insurance Times, Gibson said staff at all levels are at risk.
"It is a mixture, so it goes from management team all the way down to handlers, through team leader level. We talk about the management bands, and the staff bands and the team leader bands, this is affecting all three. We are making this proposal across the company."
He did say that as a percentage, it is "probably going to hit more management than any other band."
However, Gibson has said that he hopes around 60 roles will be relocated to the other offices.
"I think the math is pretty simple, we want as many to move over, but we are expecting to lose 70 people across the business," he said.
Reasons to cut
Gibson said it had been an "especially difficult day" as management had to make announcements to staff, but said the move has been inevitable.
He said: "With the move of personal lines to LV=, the amount of work available to the people in that office is reducing, so now we felt it was the right time to tell them what is happening."
He also said that Allianz is introducing a new piece of technology for its motor engineers, allowing the process behind salvage and engineering workflow to be dealt with automatically, as opposed to the old manual way.
Gibson said: "This new system is fairly automated, so this will move from a manual process to an automated process."
He said that with this new technology, Allianz is moving engineering to a more "field-based force."
Then, finally, Allianz is in the process of streamlining roles. Gibson said that after streamlining roles and making reductions in the Milton Keynes and Bristol offices, the company wanted to get to a point where it was done with staff cuts.
However, Gibson did tease a possible further bout of cuts, saying "you can never say never".
Moving forward
Gibson explained that this is the final piece of restructuring as a result of the personal lines changeover, and that the recent acquisition of Legal and General will not have an impact as it will be fully integrated under the LV= brand.
"L&G is principally a household book with a little bit of pet. L&G will go under the LV= brand, but as it is personal lines, it sits within LV= and not Allianz."
Speaking on future plans, Gibson said cutting staff is not something Allianz wants to continue doing.
"We are trying to draw a line under everything we have done, with the move to two centres of excellence." He said. "Once we have finished that process, I don't see any movement from that."