Combined operating ratio deteriorated in the third quarter as cost of parts and labour rose sharply
Allianz UK's third quarter results have been tempered by rising claims costs across property and motor, it reported today.
Its combined operating ratio (COR) in commercial deteriorated to 97.3% in Q3 from 95.8% the same quarter last year. Operating profit was also down to £100m from £113.6m in Q3 2018.
The company said it also took a £11m hit from the change in the discount rate from -0.75% to -0.25%.
Allianz faced inflationary pressures due to sterling's weak performance against the Euro and Dollar making parts and materials significantly more expensive to import. This in turn had an impact both on motor and property claims.
It added that there were signs that labour costs were also on the rise.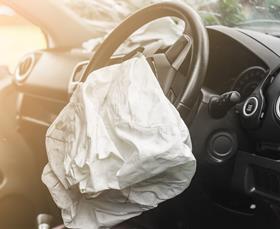 Further pressure was felt in the third quarter due to the property account experiencing 'a 1 in 10 year' for large losses, as well as an increase in fire and theft claims.
The company estimated that inflation on material for property claims was running at between 8-16% at the moment, while motor was seeing between 5-10% inflation, depending on the age and manufacture.
Personal lines
The COR for its personal lines business improved to 94.8% from 97.2% in the same quarter of 2018 and the company described the overall underwriting result as "robust".
In a statement, chief executive Jon Dye said it has been "another successful quarter for Allianz and we enter the last period of the trading year in a strong position.
"There are some challenges ahead, not least the financial impact of claims inflation, but with the support of our broker partners in our underwriting for profit approach, this can be managed.
"Looking forward to next year, our preparations for the transactions with the general insurance businesses of LV= and Legal & General are entering their final phase. When these are completed, Allianz UK will become a business with a combined GWP of more than £4bn, 12m customers and 8,000 employees, achieving a size and scale unprecedented in its 114-year history.
"This represents a significant step change for the organisation and I am confident we can look to push forward from that position because we have the right long-term objectives, the right people and the right strategy to achieve our goals."
Allianz also confirmed today that the closure of its Luton and Woking branches had resulted in 76 staff being redeployed and 46 redundancies.
The Allianz share price was down 2% in early morning trading.
Subscribers read more
Industry reacts with serious concerns amid FCA's 'tough, tough' pricing crackdown