Banks turns on Farage for undermining Boris Johnson
Eldon founder and Brexit campaigner Arron Banks has slammed former ally Nigel Farage.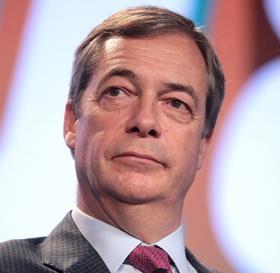 Arron Banks says he is 'on the naughty step' with Farage over Brexit
Banks is upset that Farage wants to field a Brexit party in every constituency, potentially splitting the right wing vote and causing Brexit to never happen.
He accused Farage of being a 'dog in the manger' about Boris Johnson's EU deal, saying he was driven by a desire to feature in the TV debates between the party leaders.
Banks said: "He is being very 'dog in the manger' about it. Like everything in life, what is the point of doing something if you can't win?" I don't think he will go through with his threat, but if he does, it is the wrong thing to do.
"He risks splitting the vote in some seats and letting a Lib Dem through the middle to win – a party which wants to cancel Brexit altogether."
Banks is on a high after his company Eldon posted increasing profits and turnover. A crime probe into his Brexit campaigning was also dropped.
Subscribers read more
Arron Banks outlines billion-pound ambitions