This marks Aston Lark Ireland's fourth acquisition in 2021
Aston Lark Ireland has made another acquisition, this time buying Dublin-based broker McMahon Galvin as it continues its growth trajectory.
The deal marks Aston Lark Ireland's fourth acquisition in 2021, following its purchase of North County Brokers, O'Loughlin Insurance Group and Brady Burns and Associates.
Founded in 1970, McMahon Galvin has provides home and car insurance, as well as offers a full range of insurance services to businesses.
Robert Kennedy, Aston Lark Ireland's chief executive, said: "From our initial meeting with the McMahon Galvin team, we were continually impressed with their client-centric approach, which sits perfectly with the ethos of Aston Lark.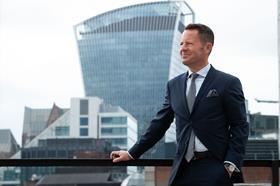 "This is another exciting step forward for Aston Lark Ireland as we look to deliver on our vision to become the leading independent and most trusted insurance broker in Ireland."
Continued dedication
The ethos and service standards established by the founders of McMahon Galvin more than 50 years ago remain the cornerstone of the business today.
It is led by its management team - directors Peter Hanlon and John Galvin.
Hanlon said: "We are delighted to be joining Aston Lark, which marks an exciting milestone in our 50-year history.
"Our fantastic team - both past and present - loyal customers and our panel of insurer partners have played an important part in the progress and success of the business.
"We now have an exciting future together as part of Aston Lark, [which] will support us in the coming years to further enhance our offering to clients and assist in developing our team."
Galvin, added: "I would like to assure all our customers and staff of our continued dedication to providing the best service and look forward to sharing the broader business platform which this transition offers."
Speaking about the acquisition, Peter Blanc, Aston Lark Group's chief executive, said: "We're delighted to welcome the McMahon Galvin team to Aston Lark Ireland - to have successfully traded and looked after clients for 50 years just shows what a high quality business this is. We're proud to have them join us."