Just one month since its last acquisition, the broker has swooped for another
Aston Lark Ireland has announced that it will acquire Veritan Consultants Limited, which trades under the name Brady Burns and Associates.
Brady Burns was founded in 1989 by Joe Brady and Breda Burns; the business is based in Newbridge, County Kildare in Ireland. Continuing the family legacy, Burn's son Eimhin joined the business in 2006.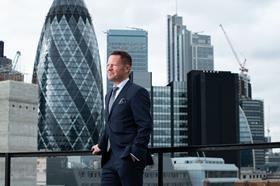 The company specialises in delivering commercial and personal lines insurance solutions to retail and business customers.
Robert Kennedy, Aston Lark Ireland's chief executive, said: "I'm delighted to welcome Burns, Joe, Eimhin and the whole team to the Aston Lark family.
"Brady Burns is a high-quality business built on an ethos of care for customers, employees and insurers alike. These shared values make it a perfect fit for Aston Lark Ireland."
This acquisition comes one month after Aston Lark's last Ireland buy, where it purchased Dublin-based D O'Loughlin and Co Limited, which trades as the O'Loughlin Insurance Group.
Strengthened position
Peter Blanc, Aston Lark Group chief executive, added: "Our team, led by Kennedy, recently completed the rebrand of our Irish businesses to Aston Lark Ireland, but that hasn't stopped them progressing their growth agenda.
"The team have been incredibly busy and I'm hugely excited to now welcome Breda and the team from Brady Burns into the Aston Lark Ireland family. Brady Burns has an excellent reputation and we hope to help them look after their clients well into the future."
Burns, director of Brady Burns and Associates, said: "We are very happy to maintain the continuity of the business going forward as part of the Aston Lark Group.
"This development will strengthen the company's position within the insurance market, provide a wider choice for our clients and ensure our team continues to be well looked after."