The broker's launch into the Irish market marks a 'significant milestone'
Aston Lark Ireland has launched following the completion of the merger of Robertson Low and Wright Group Brokers Limited.
The two firms have subsequently rebranded as Aston Lark Europe Limited, which trades under the name, Aston Lark Ireland.
This merger brings two insurance brands together to provide clients with broader product coverage.
Operations will continue out of the current offices in Dublin, Carlow, Portlaoise, Wexford and London with Aston Lark Ireland's chief executive, Robert Kennedy leading the broker's Irish division.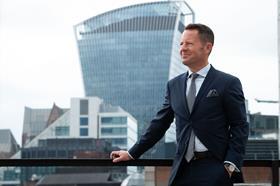 Kennedy said: "The launch of Aston Lark in the Irish market marks a significant milestone for our business as we establish our first branded offices.
"Bringing these businesses together under one name and brand ensures even greater strength for the benefit of our clients. It enhances our proposition and breadth of coverage in the market and opens up access for customers to an even broader range of products and services, supporting our ambitious growth plans in Ireland.
"We are well on our way to realising our ambition to become Ireland's leading independent insurance broker, delivering for our clients with care, passion, integrity and expertise."
Rebranding
In addition to this, newly acquired North County Brokers Limited and, D O'Loughlin and Co Limited are also set to rebrand to Aston Lark Ireland later this year along with other imminent deals.
Peter Blanc, group chief executive of Aston Lark, added: "I'm really proud of what Kennedy and Mark Nolan (Aston Lark Ireland's chief financial officer) are building, as they become the broker of choice in Ireland. This rebrand marks the start of an ambitious growth plan as we look forward to welcoming other high-quality brokers into the group.
"Aston Lark in the UK will support our Irish colleagues with placement into the London market where helpful, leveraging the strength of the combined business which now controls around £750m (€860m) of premium."
Aston Lark Ireland has expertise across specialisms including manufacturing, life sciences, construction, motor trade, hospitality, property, haulage and financial services, tailoring insurance solutions for both businesses and individuals.