The insurer is committed to limiting the warming potential of its investments to 1.5 degree Celsius by 2050
AXA's new climate strategy aligns with the Paris Agreement, according to the insurer's 6th climate report, published today (29 June 2021).
The report, titled 2021 Climate Report: The Decisive Decade, stated that AXA is using the Paris Agreement as its road map towards its aim of limiting "warming to 1.5 [degree Celsius] by 2100". The insurer further noted that it needs to achieve a 45% drop in CO2 emissions between 2010 to 2030 to hit this target.
To help action this, the business will "mobilise private sector capital to finance the EU green deal" and "leverage new forward looking climate metrics to assess the climate impacts of individual companies and sectors".
The Paris Agreement is a legally binding international treaty on climate change. It was adopted by 196 parties attending the 2015 United Nations Climate Change Conference (COP 21) in Paris on 12 December 2015.
Thomas Buberl, AXA's chief executive, said: "A decisive decade begins in the fight against climate change. Our climate report is an essential tool for measuring the effectiveness of our strategy and the distance we still have to go to meet the Paris Agreement targets by 2050.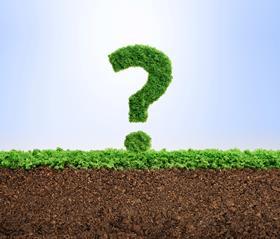 "There is still a long way ahead. We must all commit to accelerating the transition to lower carbon and more resilient economies. AXA is determined to play its part."
This follows Prince Charles and the global insurance industry joining forces on climate change earlier this month.
Key indicators
The report highlights the "warming potential" methodology, which measures the impact of the group's investments on global warming by 2050.
This year, AXA's warming potential stands at 2.7 degree Celsius, which is significantly below the market average of 3.2 degree Celsius.
This indicator is key for AXA - the firm is committed to limiting the warming potential of its investments to 1.5 degree Celsius by 2050.
Furthermore, it has a target to have €25bn of green investments by 2023.
The warming potential methodology is used by the financial industry to measure its climate impact, anticipate and manage climate-related risks for its business and stakeholders and determine effective action plans.
New climate strategy
AXA's current climate and biodiversity strategy was last updated in November 2019. It features the following developments for 2020 and 2021, supporting the insurer's alignment with the Paris Agreement:
Capping the "warming potential" of investments under +1.5 degree Celsius by 2050.
A minus 20% investment-related carbon footprint target between 2019 and 2025.
A green investment target of €24bn by 2023, increased to €25bn following a €1bn Green Bond issuance by AXA SA in 2021.
The launch of the "transition bond" asset class, with AXA IM investing in a first €100m issuance by Crédit Agricole CIB in 2019 and a second one by French banking group BPCE in 2020.
A medium-term total exit from the coal industry and other carbon-intensive industries, backed by strict investment and underwriting restrictions.
A target to achieve carbon neutrality in our operations and reduce our direct environmental footprint by 2025.
A commitment to address biodiversity loss through investment and underwriting policies.
The launch of AXA Climate School and of AXA for Progress Index in April 2021.
In addition to this, AXA has also called for the creation of an industry-led alliance to promote climate neutrality in insurance underwriting practices. Called the Net-Zero Insurance Alliance, it is now actively building this coalition.
For example, as part of this committment, AXA restricts insurance coverage for coal and oil sands related assets.