The tools aims to enable the insurer to provide 'quicker' and 'more advanced' decisions for its customers
Axa UK has launched a new machine learning tool called BETSIE (Buildings Enhanced Triage Steering Intelligence Engine), with the aim of using it to help streamline, simplify and accelerate complex property claims.
The tool, which was built in-house by Axa, uses data, analytics and historical learning to expedite decision-making and support claims handlers in identifying the most suitable triage route.
This is intended to enhance customers' claims experience because fewer questions need to be asked and the potential for rework, delays and further costs are reduced.
In a recent six-month pilot (January to July 2021), 1,300 escape of water claims were processed using BETSIE, with a 25% reduction in claims being re-routed.
More than 50% of Axa's household escape of water claims are now being processed using the tool - more than 100 of the insurer's claims handlers are now trained in using BETSIE.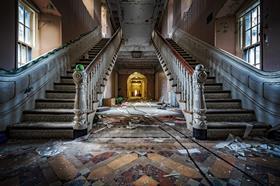 Upcoming opportunities
Waseem Malik, executive managing director of claims at Axa UK, said: "At Axa, we are always working on improving our claims processes and to utilise data to optimise claims outcomes.
"BETSIE provides us with a fantastic opportunity to make quicker, more advanced decisions for customers."
Axa plans to use BETSIE across its property claims, including fire damage, escape of water and weather-related claims, such as flood and storm damage.
Malik added: "The changes that Axa has already made to our triaging routes in escape of water claims has led to significant cost savings and improved cycle times for our customers and I'm really excited about the opportunities and benefits that BETSIE will bring across the spectrum of property claims.
"Not only will this tool help us triage claims based on data and past outcomes, it will also enable our teams to make the right decision the first time for customers."