A cello meets an untimely death, rivalries revealed over virtual snowballs, a broking superhero duo and a dance off at the Insurance Times Awards. What has the insurance industry been up to? You heard it here first…
Snowball Sling
If you think that a Snowman Sling is a Christmas cocktail, much like the Advocaat-based Snowball, then we're sorry to burst your festive bubble! Instead, Snowman Sling is an addictive new video game created by cyber insurance MGA CFC Underwriting.
The games sees participants using their mouse cursor to fling the head of Sheldon the Snowman into an array of targets, such as Santa's sack, Christmas stockings and candy canes, to name a few. Players gain points for each time the snowman head goes through the target.
The Insurance Times editorial team have been fiercely competing over Snowball Sling – will they get to compete in real life if the UK has a white Christmas in 2022?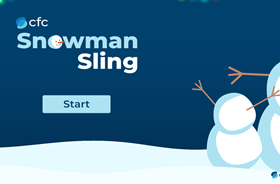 For he's a jolly good cello
An English18th century cello met an untimely death in July this year after broadcaster Iain Dale fell approximately 12 foot off a stage during the Buxton International Festival. Dale injured both himself and the instrument, despite the cello being housed in a carbon fibre case.
The cello belonged to Tim Smedley, head of chamber music at music school and concert venue Royal Birmingham Conservatoire - he has owned the instrument for 15 years and plays it professionally.
Although the cased instrument prevented Dale from obtaining a serious injury, the cello was damaged.
Smedley's insurer wrote the instrument off due to the difference between the market value of the cello and its playing quality after the incident.
Smedley has started a GoFundMe page to raise money to repair his beloved cello – at the time of writing, he had raised £7,008.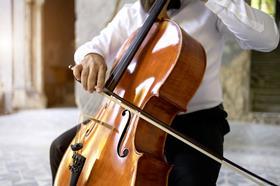 Director dance off
Donna Scully, director of Carpenters Group, took centre stage at this month's Insurance Times Awards by asking event host - comedian and actor Romesh Ranganathan - to join her in a dance off for charity ahead of presenting one of the evening's awards.
In the Grosvenor House Hotel's opulent Great Room on 8 December 2022, Scully ordered a track be played - she and Ranganathan subsequently threw their best shapes in front of around 900 insurance professionals in order to nab a £500 donation to charity Charles Thompson's Mission, which provides clothes, shelter and care to anyone experiencing poverty in Wirral.
Scully's overall donation to the organisation now amounts to £2,500.
Although there was no clear winner from the dance off, Scully's actions certainly helped to get the party started. Next stop, Strictly Come Dancing.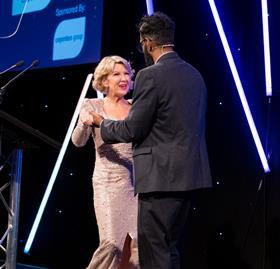 Superheros launch new office location
In November 2022, Clegg Gifford's superhero duo – Mr Unique and Miss Flexible - took to Colchester to open the broker's newest branch office.
The superheros are named to reflect the broker's unique policies and flexible underwriting, Clegg Gifford said.
Mr Unique and Miss Flexible continue to have a busy schedule - as well as launching the broker's new office in Manchester in October 2022, the duo this month unveiled another branch in Sheffield too.
We wonder where the superheros will next reveal themselves?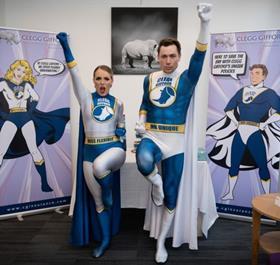 The Speculator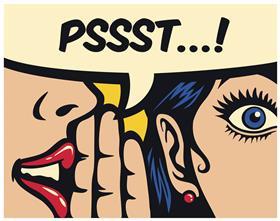 December 2022 saw England crash out of this year's Fifa World Cup after captain Harry Kane missed a penalty in 84th minute of a quarter-final game against continental rivals France.
Football fans weren't the only ones to have their sporting dreams dashed by this result - back in November, Lloyd's of London predicted that England would win the Qatar World Cup tournament.
Prior to the competition, the insurance marketplace estimated that England would beat Brazil to take home the greatest prize in world football.
Lloyd's of London's prediction additionally ranked England's squad as the team with the highest insurable value – this model saw Lloyd's correctly predict the results of the World Cup finals in both 2014 and 2018.
As the country licks its wounds and begins a protracted post-game inquest, the insurance market's prediction seems like a dream.
Will we ever see England lift the Fifa World Cup trophy?