Around 250 jobs are at risk across the firm's UK offices in Peterborough, Sunderland, Wakefield and London
Digital insurance distributor BGL Group has launched a 45-day consultation with staff as it places around 250 jobs at risk of redundancy, reported the Peterborough Telegraph.
According to the news site, 116 jobs at BGL Group's Peterborough office are under consideration for redundancy, as well as a further 134 jobs across its other UK offices in Sunderland, Wakefield and London.
However, BGL Group's Bretton-based call centre remains unaffected by the consultation on job cuts.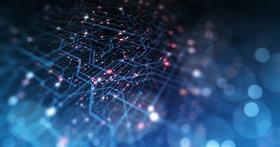 The business, which operates price comparison website Comparethemarket.com, employs a total 2,900 staff.
Restructure
The Peterborough Telegraph said the job cuts were linked to BGL Group's plans to restructure its business operations, to ensure staff are closer to customers and to reduce hierarchy within the organisation.
A BGL spokesperson told Insurance Times: "BGL has announced its intention to consult with colleagues on the proposed future structure of the business, which will place more of our colleagues closer to our customers.
"We understand that any proposed change can be unsettling and we will be working with colleagues throughout consultation and are committed to supporting everyone throughout the process."
Speaking on the news, North West Cambridgeshire MP Shailesh Vara added: "This is deeply disappointing news, especially given the very large number of people affected.
"I have spoken with BGL and they have assured me that they will do everything possible to help and assist those affected with a view to helping them find new employment.
"As the economy slowly picks up, I very much hope that their search for a new job will be very brief."
Last June, BGL Group appointed Mark Bailie as its new chief executive following Matthew Donaldson leaving the business.