The general insurance intermediary organisation says it will work to make the Biba 2021 conference "even better than before"
The British Insurance Brokers' Association (Biba) is cancelling its 2020 conference and exhibition in Manchester Central on 13 and 14 May due to the escalating coronavirus outbreak.
It said that the decision had been taken "with great regret".
Biba said that the developments in the last few days mean that it "cannot guarantee the one thing that our exhibitors trust us above all else to deliver - namely a large-scale, high quality event where business gets done".
The organisers said each of its exhibitors and delegates would be contacted. It added that it was fully committed to continuing to serve its members and to campaign on issues for the good of the whole insurance sector including managing, in insurance terms, the current health crisis the world is facing.
"We hope to see you at BIBA 2021 which we will work to make even better than before," Biba said.
The news follows AXA pulling out of Biba's conference less than two weeks ago in an effort to support the wellbeing and health of its staff.
Measures announced yesterday by prime minister Boris Johnson advised the public to stay at home as he enforced a three-week lockdown on the UK, he banned public gatherings of no more than two people at any one time.
He put further measures in place to lock down the UK after closing schools last Friday as well as closing non-essential shops, libraries, playgrounds, gyms, restaurants, pubs, nightclubs and bars earlier this week to prevent the virus spreading. Johnson advised people to maintain social distancing.
This is to stop the disease spreading between households, after thousands ignored Johnson's previous advice to stay at home last weekend.
Meanwhile people will be allowed to go out to the shops for basic necessities but as little as possible, one form of exercise will be allowed per day outside such as run or cycle either alone or with a family member, any medical need to provide care to a vulnerable person and travelling to and from work where this cannot be done from home.
Fines will be put in place for those that do not comply, and gatherings dispersed by the police.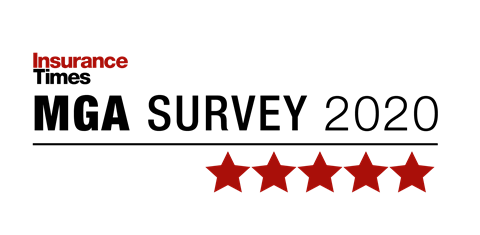 Enormous disappointment
Biba holds an annual conference in Manchester Central for the insurance industry, last year saw 8,306 attendees.
Biba said in a statement: "We know that this will come as an enormous disappointment to all of those involved, including our sponsors, exhibitors, suppliers, delegates and speakers.
"Indeed we, and the whole insurance sector, will miss the 2020 event. We would like to sincerely thank all those involved for their support.
"We have not taken this decision lightly. The cancellation is however necessary for reasons which we are sure you will appreciate, and which are beyond our control.
"Since the seriousness of the spread of coronavirus became apparent, we have hoped that its trajectory would be such that Biba 2020 would not be affected.
"It is clear now that this is not the case and we cannot, proceed with the event, particularly in circumstances that would put the health of many thousands of people at risk and be contrary to the government's advice to avoid mass gatherings."
Subscribers read more
How is coronavirus impacting key business sectors?