Russell Bence has left the Bristol-based broker to pursue other interests
Brightside Group has today announced that Derek Henry has been appointed managing director of broking.
He replaces Russell Bence, who has left the Bristol-based broker to pursue other interests.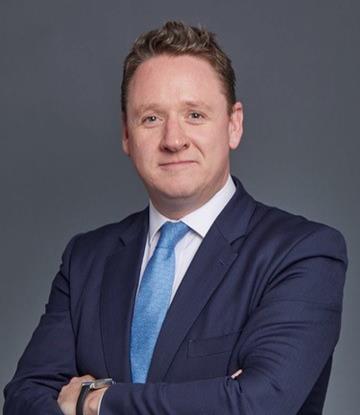 Brendan McCafferty, group chief executive of Brightside, said: "I'd like to thank Russell for his contribution to Brightside during the last three years and wish him well for the future."
Subject to regulatory approval, Henry will join the group on 1 September.
His role will cover full P&L responsibility for the business and he will sit on the board and executive committee. His major responsibilities will be to drive trading and oversee insurer relationships and key partnerships.
Next phase
Commenting on Henry's appointment, McCafferty said: "I am delighted to welcome Derek to the executive team and the Board and look forward to working with him to move Brightside into the next phase of growth and investment.
"He is an experienced insurance executive and highly-regarded in the market. He will bring a great blend of trading and strategic thinking to Brightside."
McCafferty added: "Derek knows the Brightside business well and brings a strong combination of skills and experience running retail businesses in both personal and commercial segments, trading and business development, and managing critical insurer and partner relationships."
Henry said "I am really excited to be joining Brightside at this time. The business has a great blend of personal and commercial business and I am looking forward to playing my part to accelerate our growth and achieve the ambition to be one of the best multi-niche, scale brokers in the market."
New CFO
Brightside has also announced that, subject to FCA approval, James Slade has been appointed chief financial officer (CFO) for the group. McCafferty explained that Slade has been interim CFO and this is an internal promotion.
"James has proved to be an extremely capable interim CFO and I'm very pleased that he now steps up to the CFO role on a permanent basis," McCafferty said.
"Alongside Richard Beaven as COO, we have an exceptional senior management team to power Brightside's ambitious future plans."
Subscribers read more