Brit's group chief exec says Ki has had 'very positive reception' from its broking partners
Brit Insurance reported a 14.2% increase in Gross Written Premium (GWP) of $1,464.4m in its interim results for the first sixth months of the year ending 30 June 2021, up from $1, 282.5m in H1 2020.
The insurer also reported strong underwriting results, growing its premium written by 11.7% at constant exchange rates, to $1,464.4m.
It also saw risk adjusted premium rate increases of 10.2%, as well as a 5.7% climb in net earned premium – reaching $883.3m.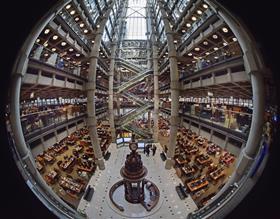 Its combined ratio was 94.6% for the first half of the year – a considerable improvement on H1 2020's 106.7%.
Although Brit's capital ratio remained strong at 148.5%, compared to 2020 which sat at 122.1%.
Meanwhile, capital surplus increased by $347.9m to $688.9m, whereas in 2020 this was $341.0m.
Matthew Wilson, Brit's, group chief executive, said: "I am pleased to report a very positive first half of 2021 for Brit, with our underwriting performance and investment return delivering a strong overall result. Underpinning this performance was our continued successful execution against our strategy of Leadership, Innovation and Distribution.
"Against the ongoing backdrop of Covid-19, and the impact it continues to have on every aspect of life, the progression of our business is testament to the dedication of our people and the unique culture we have created at Brit.
"2021 has continued to deliver strong risk adjusted rate increases with 10.2% achieved so far in 2021. Cumulative rate increases since 1 January 2018 now stand at 30.4%.
"We have continued to see growth in our core direct and reinsurance books, reflecting strong market conditions and targeted growth, partly offset by planned contractions across a number of less attractive classes.
"Looking ahead to the remainder of 2021, uncertainty still surrounds Covid-19, including the short-term impact from the easing of government restrictions, the longer-term effectiveness of vaccination programmes and the economic consequences of the measures taken by governments. Insurance markets also face other challenges such as the potential of increased frequency and severity of major loss events and political and economic uncertainty.
"However, strong compound rate rises, a continued improvement in our attritional claims ratio and our clear strategy gives us continued optimism and positions us well to respond to the opportunities and challenges ahead."
It follows a successful six months of trading for Brit's digital follow only syndicate Ki at Lloyd's of London.
Strong underwriting strategy
Brit's strategy delivered a "strong combined ratio" for the period at 94.6% according to Wilson. The insurer continues its implementation of its strategy, including restructuring of its US operations and new product launches including the Keel Marine Consortium.
Speaking about Ki, Wilson continued: "Embracing the potential of data and technology will be pivotal to Brit's future success and Ki is the embodiment of this. Its launch has been an important focus for us, and it gained excellent traction in its first six months of trading, having received a very positive reception from its broking partners. Working closely with those partners, Ki has continued to update and enhance its underwriting platform, which now has over 1,000 active users."
Ki has also released its first broker API, which allows partner brokers to integrate seamlessly with the syndicate's algorithm to obtain quotes within their own broking platform.
Meanwhile, the first half of the year saw Brit hire Gavin Wilkinson as chief financial officer, taking over from Mark Allan who is now focused on his Ki chief executive and Brit executive director roles.
It also appointed Wayne Page as Brit's first head of inclusion and diversity, who will act as custodian of Brit's inclusion and diversity vision.
Brit also combined its US operations under a single operation using the Ambridge brand which will operate as a global MGA, managing over $550m of premium in the US and internationally.
Speaking about Ambridge, Wilson said: "It will operate as a global MGA, managing over $550m of premium in the US and internationally. The rationale for bringing our businesses together was compelling, allowing an increased focus on underwriting profit and fee generation.
"Our clients will benefit from the well-recognised Ambridge MGA model giving them better access to products and enhanced service, and our underwriting teams will be better able to capitalise on business opportunities."