The insurer wishes Matthew Wilson well during this challenging time
Brit Insurance has appointed Martin Thompson as its new interim group chief executive after current group chief executive Matthew Wilson takes indefinite leave due to health reasons.
Thompson's new role is subject to regulatory approval.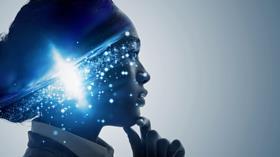 Prem Watsa, Fairfax Financial Holdings chairman and chief executive, said: "Our thoughts and prayers are with Wilson and his family as he begins a programme to fully regain his health. He has our full support during this challenging time and we look forward to his return.
"In the meantime, we are fortunate to have Thompson available to step into the role of [interim group] chief executive of Brit."
Fairfax Financial Holdings has owned Brit since 2015.
Minimising disruption
Thompson is a highly experienced leader in the insurance sector - he has held senior executive roles and run commercial and specialty lines operations across the UK, Canada and Scandinavia.
Prior to joining Fairfax as an executive officer in September 2021, he was president and chief executive of RSA Canada. Thompson was with RSA for over 20 years, having started his career with them in 1997.
He is also chair of the Insurance Institute of Canada and an associate of the Chartered Insurance Institute.
Watsa continued: "Thompson brings ample senior executive experience, most recently having served as chief executive of RSA Canada.
"His interim appointment will minimise disruption to Brit and its related operations during Wilson's absence."
The whole of Brit Insurance wishes Wilson well and looks forward to his return.