The hire will join the executive committee and play a 'lead role' in the company's future, says top boss
Direct Line Group (DLG) has appointed Ash Jokhoo as its new chief information officer.
Jokhoo, who will also become a member of the insurer's executive committee, joins from Virgin Atlantic, where he was chief data and information officer – he was responsible for all technology transformation at Virgin Atlantic Airways and Virgin Holidays globally.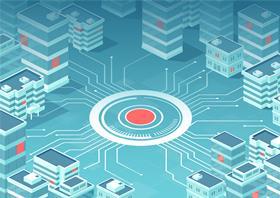 Prior to this, he was chief information officer for the UK and Ireland at Centrica, as well as holding senior roles at TalkTalk and BT.
DLG chief executive Penny James said Jokhoo's "strong track record" in conducting transformational strategies and passion for delivering the best possible user experience made him the "ideal choice for us".
She continued: "Building on the foundations laid by our successful technology transformation programme of the last two years, he will play a lead role in our journey to becoming an increasingly agile company, underpinned by customer focused products and technology that are digitally enabled."
Jokhoo added: "It's great to be joining an organisation that has truly put technology and data at the heart of its vision for the future.
"I'm so excited to get to work with the all the teams across the group, accelerating the digital future for our customers."
The appointment is subject to regulatory approval.