Embracing self-serve in the insurance industry will be essential moving forward
Insurance2025: Self-serve is on the rise and although "change is often hard" and "expensive", insurers' investment decisions need to be "worth it", said Jessie Burrows, managing director of claims at Direct Line Insurance Group (DLG).
Burrows was speaking as part of Insurance Times's three-day virtual conference, Insurance2025, held on 20, 21 and 22 April 2021.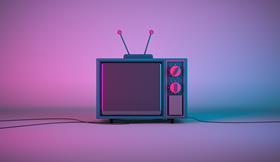 She told online delegates that the critical questions the insurance industry needs to ask itself are: "why should we embrace self-serve" and what can be learned from other industries and sectors?
Over the past three years, there have been several household names, particularly on the high-street, that have had to close their stores, including Toys R Us and Debenhams.
Burrows argued that closures such as these were a result of three key components: that companies did not adapt their business models to a changing world, did not listen to consumer demand, or invest in technology. And, by not adapting, these firms became "less relevant to their customers".
Desire for digitalisation
She added: "People are checking their phones at least 150 times a day and shopping via mobile has doubled in importance over the last decade.
"This desire for anytime, anywhere digital interaction appears to be unstoppable and Covid has accelerated this [uptake]."
Therefore, Direct Line has seen a "huge shift" in the number of customers interacting through digital channels, particularly in personal lines claims.
By the end of 2020, for example, 55% of the insurer's customer servicing was completed through digital channels, which is more than double what it was pre-pandemic.
Plus, 50% to 70% of DLG's customers would rather use self-serve to register or track a claim instead of calling the company.
Burrows added: "Digitisation is a key part of our transformation and so this trend is entirely alive with our plans.
"What we are more confident about now, and therefore it has given us more confidence to continue our investment, is that customers seem to be much happier to try digital options for even more complex areas, like claims."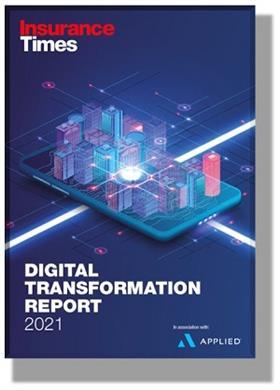 Responding to customer demand
Burrows continued: "Our customers are very clear about what they value and generally, it's these three things: easy access, they want us to deliver exactly what they want but at quality and speed, and they want it all supported by good customer service."
In response to customer demand, Burrows said DLG has transformed the business over the last few years, from pricing and countable decision engines that use both internal and external data sources, to new self-serve options for customers.
Burrows noted: "Continuing to invest in our technology, our self-serve and the adoption of agile ways of working has really helped us to move and progress our agenda.
"We've been able to expand our product offering and introduce more sophisticated pricing. We've also further developed our etrade platform in NIG [National Insurance and Guarantee Corporation] and our digital platform in the Direct Line for Business offering, where we're offering modularised products to our customers so they can tailor the cover exactly to their needs."
Direct Line also introduced claims capability in its commercial lines last year. Drawing on the group's experience from its personal lines business in motor and home, claims can now be registered online by brokers and customers alike.
She added: "Customers can register 95 of all home claim types online and for very simple claims, like jewellery and electrical goods, we now offer customers an end-to-end digital journey, which means they don't need to call us at all.
"The feedback from customers on that has been excellent."
Self-serve alone is 'just not good enough'
Around 70% of all motor claims can also be registered and evaluated online at DLG.
The next phase for Direct Line is to give its customers "even more options".
Burrows continued: "We still need to be great at telephony as well.
"Some of our customers, particularly if they find themselves vulnerable, they won't want to use self-serve, they will want to call us.
"So, anything that we can do online, you can of course do in our telephony journeys as well.
"Self-serve options on their own are just not good enough."
Burrows said that change has not come without challenges and prioritisation is key when adapting to consumer trends.
She added: "Now, 2020 and 2021 are critical change delivery years on our path to building the insurance company of the future.
"In a fast-changing world, is doing nothing a dangerous strategy? I would say yes."